The accommodation
Relax to the max
in Argelès Sur Mer
The accommodation
Relax to the max
in Argelès Sur Mer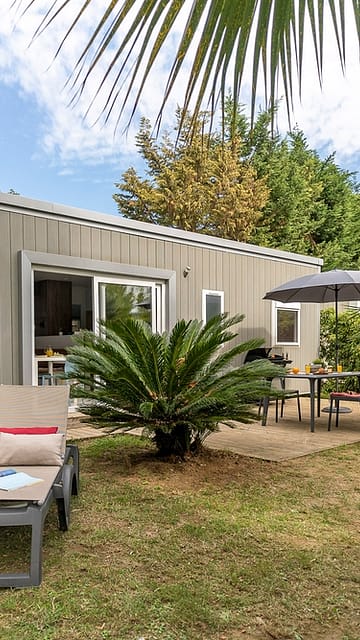 MOBILE HOME RENTAL in Argelès sur Mer…
Accommodation just a stone's throw from the Le Racou beach
Le Bois de Valmarie accommodates you in Le Racou, the most atypical district in Argelès sur Mer. Positioned on the hill, like a terrace over the Mediterranean, with almost direct access to the beach, our establishment offers you the chance to stay in modern and comfortable mobile homes, able to accommodate, dependent upon their layout, 4 to 6 persons.
With two or three bedrooms and surface areas ranging from 25 m² to 40 m², we offer you mobile home rentals in Argelès sur Mer, located in a wooded and lush campsite, favouring relaxation. All our holiday rentals have a large range of facilities, and even air conditioning, certainly an advantage during warm summer days in the Pyrénées Orientales department.
Compact and functional, our air-conditioned accommodation offers you all the necessary comfort for your seaside holiday.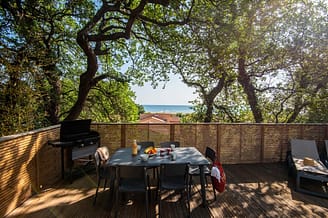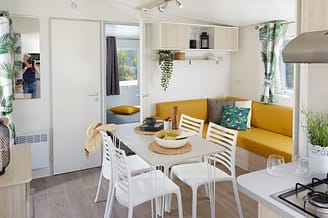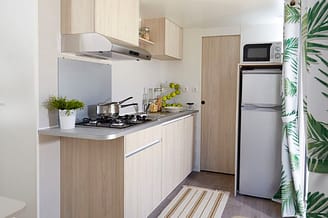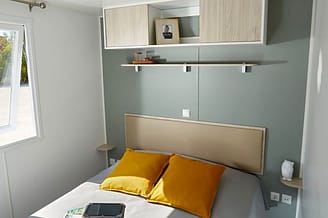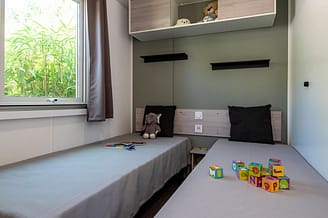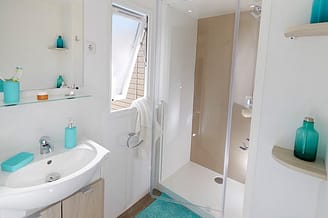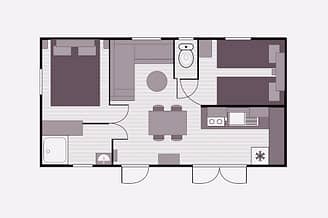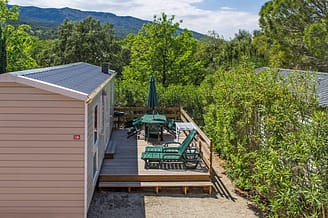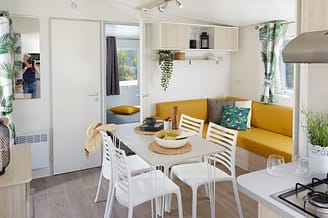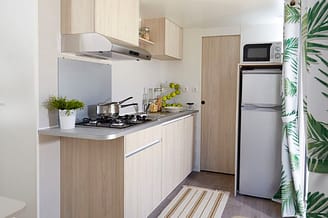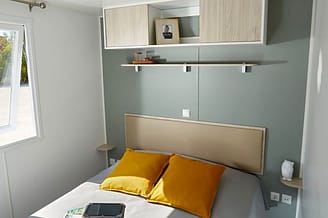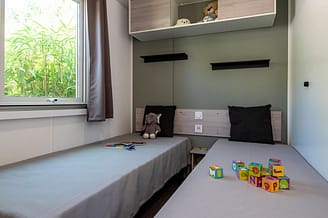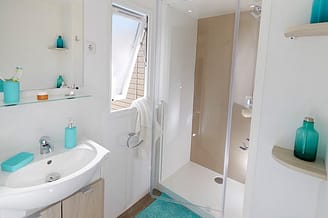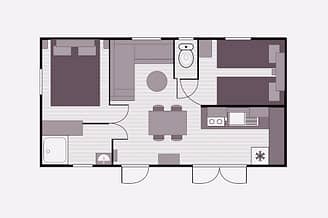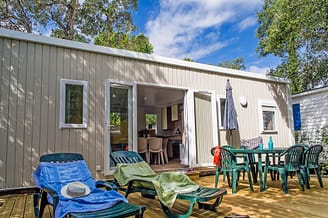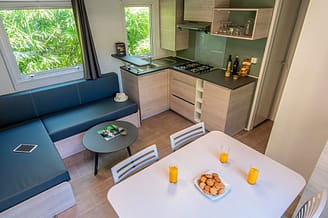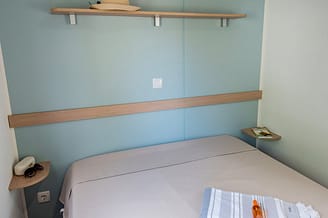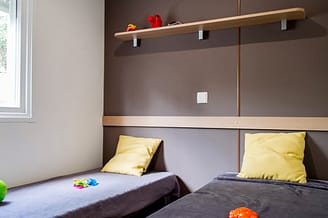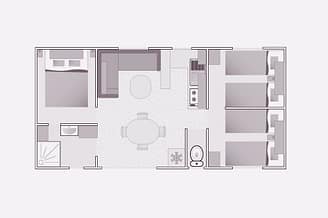 Designs exclusively created for Sirène Holidays, offering optimal comfort and a neat design for a holiday with complete peace of mind: TV, dishwasher, air conditioning…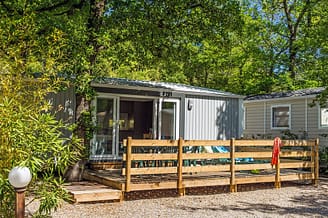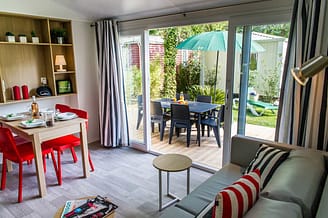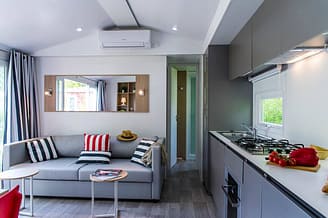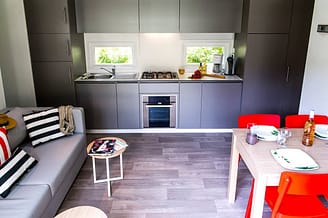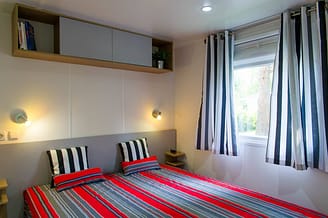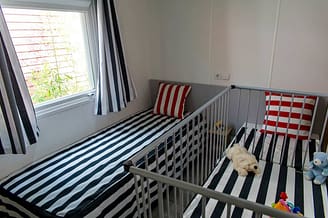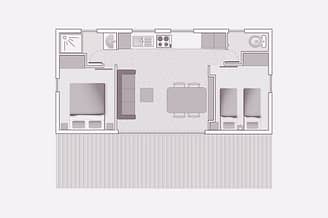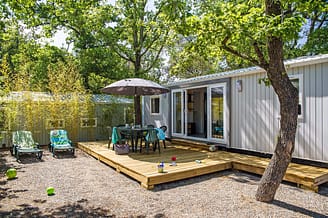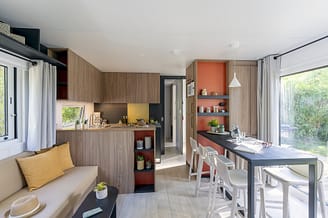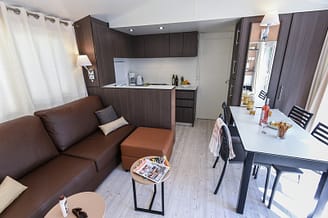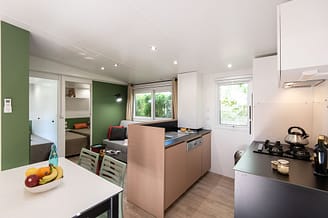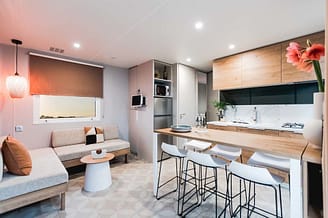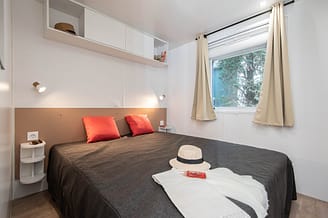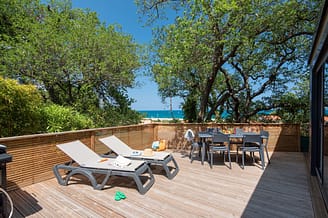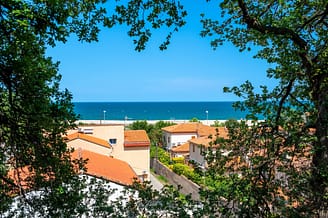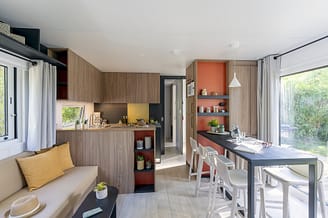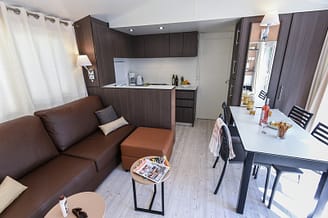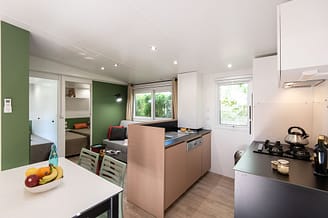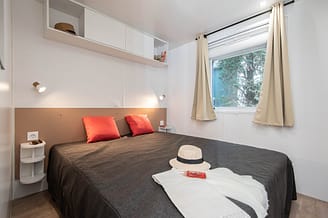 Sirène 3 Confort, sea view
Genuine wellness cocoons exclusively designed for Sirène Holidays. Opt for a luxurious stay in our most spacious Cottage with the best facilities: XXL terrace, master bedroom, TV, dishwasher, air conditioning…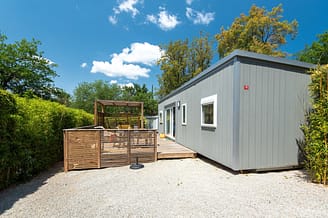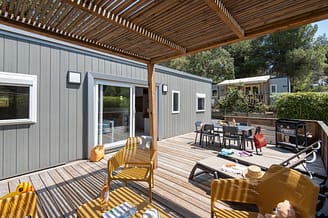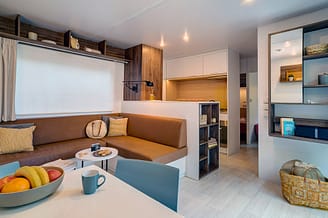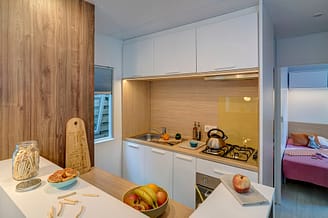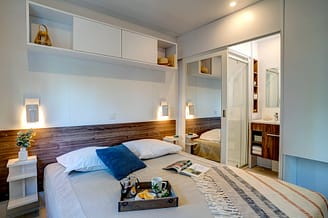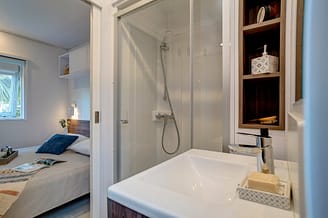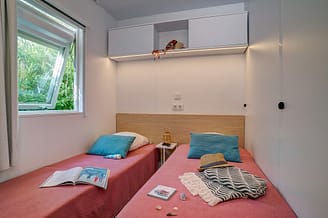 3 bedrooms
2 bathrooms
TV
In wooded and in bloom grounds…
In the forest of cork oaks, modern and comfortable mobile homes
A campsite on a human scale, our establishment is designed to favour rest and idleness. To this end, what better than offering you comfortable and modern accommodation, in which everyone feels good. You will enjoy having your meals on the terrace of your holiday rental, and if the mood takes you, feel free to share an aperitif with your neighbours! Conviviality and wellness are on the programme for your holiday in Argelès sur Mer!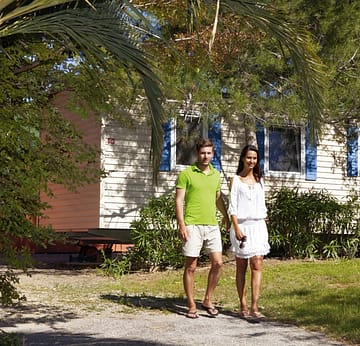 I came, I saw
and I can tell you about it…
We loved our romantic stay on the Le Bois de Valmarie campsite. Our mobile home was great, well equipped and, as a bonus, we could see the Mediterranean from our terrace! The beach is just a stone's throw away and the water park is heavenly!