The Sirène Holidays group
A family
story
in Argelès sur Mer
The Sirène Holidays group
A family
story
in Argelès sur Mer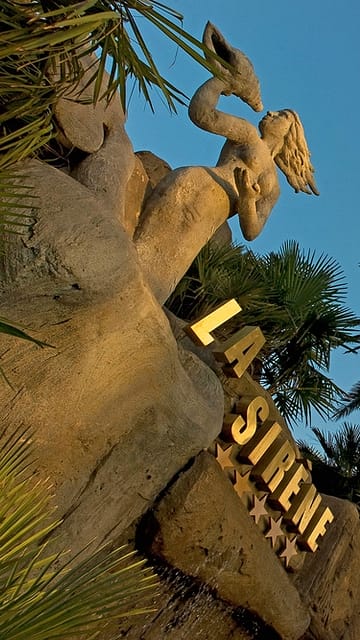 Number 1 for high-end camping in Argelès Since being established by the Carletti family in 1967, the Sirène Holidays Group has significantly expanded
Pioneering new leisure trends and anticipating holidaymaker expectations by providing them with ever more wellness, comfort and satisfaction. By following these two guidelines, the Sirène Holidays Group has now become a high-end camping benchmark in Europe.
La Sirène, our first campsite in Argelès sur Mer, nowadays prides itself on being considered one of the finest outdoor establishments in Europe. The lush surroundings with Mediterranean scents, well laid out plots with new and comfortable mobile homes, exceptional water park, cheerful team, activities for all the family and magical shows…
Hence what provides the charm for the La Sirène campsite, but also the Sirène Holidays Group concept, a concept which has since been made available on two other sites in Argelès sur Mer: L'Hippocampe, which is opposite La Sirène and shares some of its facilities, as well as Le Bois de Valmarie, in the heart of Le Racou, a small seaside hamlet.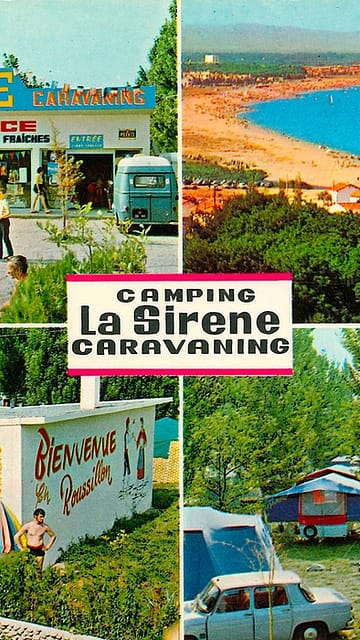 Our story
1967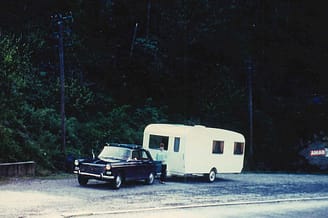 The adventure starts in spring 1967. The Carletti family – Josette, Claude and their two children Eric and Sylvie – decide to sell their Côte d'Azur business and home. With their car towing a caravan, they head off for a Mediterranean odyssey!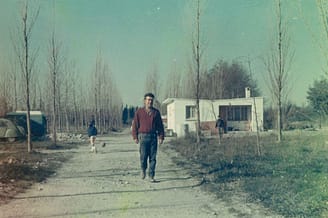 Moreover, on the coast, they drop anchor in Argelès sur Mer, at the La Sirène campsite. Already captivated by the sirens' song? The fact remains that, the same year the Carletti family buy the campsite from the Galmiche brothers, who give up at that point, faced with the investment being considered. 3.5 hectares, a sanitary block, self-service shop and reception…all to 2 star standard. Here begins what will, in just a few short years, become THE benchmark for 5 star campsites in Europe!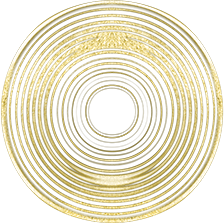 1969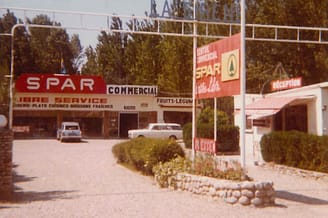 From 1969, the expansion begins. Facilities follow…works to connect utility networks, a drainage system, improvements, etc. Leisure facilities are not overlooked.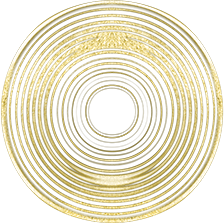 1980's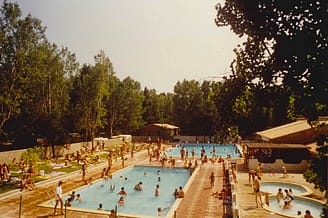 In 1980, the first swimming pool is excavated, and in 1984 the beach club opens, linked by a regular shuttle service to the campsite, 900 metres from the beach.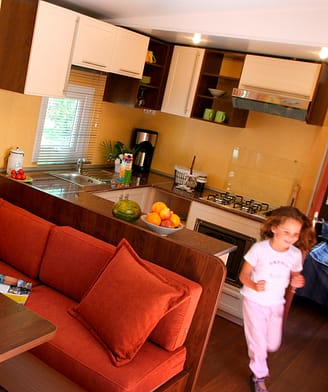 The end of the 1980s marks a new campsite ambition. The demand for increasingly luxurious accommodation becomes a prevailing trend. Eric Carletti, who is gradually taking over from his father, pushes for this development. 1988: he starts sourcing mobile homes. 1989: he is amongst the first to build around 20 timber chalets in the middle of lush vegetation.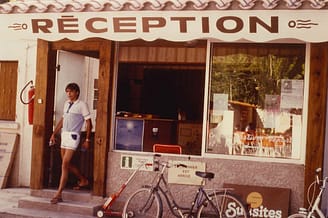 The original 3.5 hectares are transformed into a lovely wooded park of 17 hectares. The campsite is now rated 4 star. Sylvie has taken up her role in the accounts department. Eric is on the look-out for every new trend.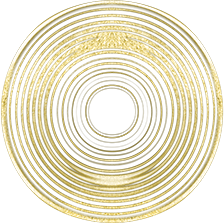 1992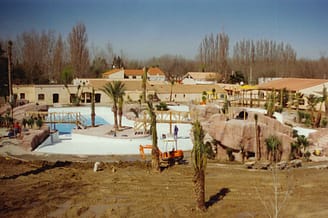 Invited by a Spanish business specializing in leisure theme parks, Eric discovers one such theme park in Rimini in Italy. Artificial rocks made from coloured concrete, waterfalls, water slides, Jacuzzi, beaches alternating rocks and lawn…the first water complex project in Europe, located on a campsite, is developed. Success is immediate and this water paradise swiftly becomes a benchmark.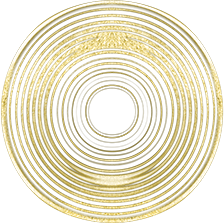 1994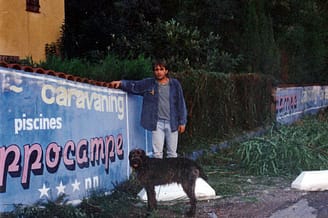 By making available certain areas to leisure partners, such as the diving and sea kayaking clubs, the holidaymaker offering is complete. In the same way, the L'Hippocampe campsite, on the other side of the road, is bought in 1994 and immediately equipped with a series of pools and water games. Granted it is smaller but equally recreational.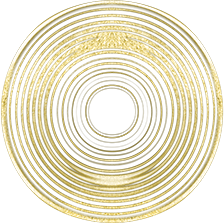 1997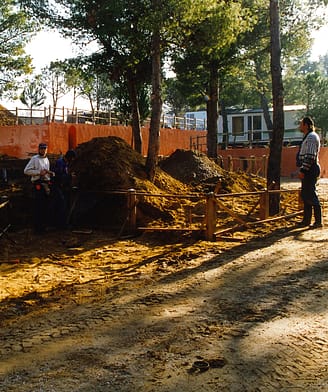 That year, the Le Racou campsite, starting from the Côte Vermeille (the rocky coastline extended by the Catalan Costa Brava), has a fit out worthy of its exceptional geographical location. Town planning constraints, linked to the preservation of the site and its vegetation, mean that this will only come to fruition in 2000. Yet this difficulty is an eye-opener for the Carletti family: landscape integration is at the heart of every camping and caravanning concept. All three campsites will benefit from this. The tropical surroundings, well before they are produced in leisure parks, are patiently created at La Sirène, L'Hippocampe and Le Bois de Valmarie.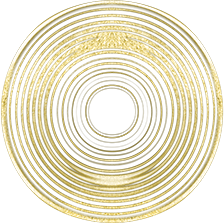 2000's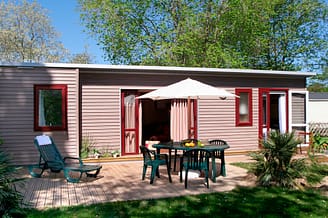 Far from just stopping at this environmental perspective, as a pioneer, Eric Carletti starts creating specific "mobile home" designs. Wiser for everything he's seen up to now in existing designs, wiser for his knowledge of holidaymakers and their requirements, he designs from the year 2000, accommodation where comfort, wellness and designer elements blend. Nowadays, every year new designs appear. They are ever more luxurious, more convivial, offering a more delightful living experience, more "integrated" into the green spaces…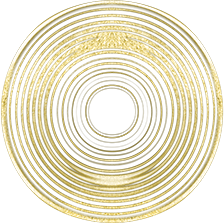 2006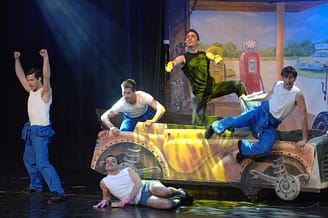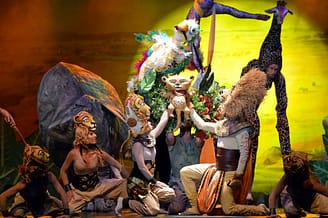 Come the 21st century (right after the year 2000!), you had to offer campers on La Sirène the most unforgettable holiday. The activity leaders started to put on major musicals, turning to the bestsellers: The Blues Brothers, Cats, Grease, The Lion King…Nowadays, with the staging area entirely refurbished and fitted out with professional equipment in 2006, audiences of more than 1,000 dream at every performance, taking part, singing, dancing…Here yet again, even with festivities, the Carletti family has injected the necessary momentum.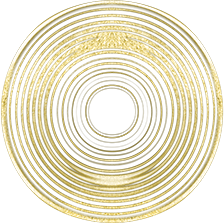 2014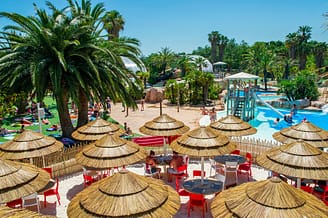 A new restaurant area has been created by the pool. La Sirène Beach enables you to enjoy refined Mediterranean cuisine, whilst on the beachfront.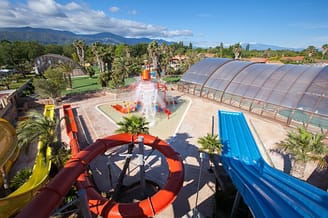 At the same time, the water park has expanded. It now stretches out over a surface area of 1 hectare and consists of two indoor swimming pools, one for children, the other for wellness, giant water slides and a water tree splash pad. In addition, the surface area of lawned beaches has more than doubled, enabling holidaymakers to have even more space to put down their towel and sunbathe!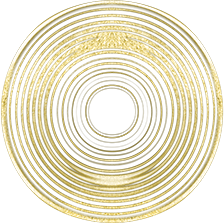 2015-2016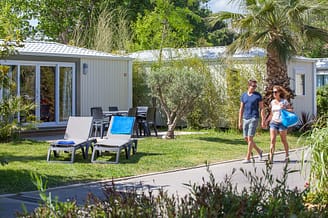 The L'Hippocampe campsite has a makeover, becoming completely pedestrian. A major project stretching over two winters as this involves complete redevelopment of the campsite (plots, infrastructure, rubbish areas, greenery…). A peaceful and reassuring concept, which immediately attracts families with young children and lovers of tranquillity.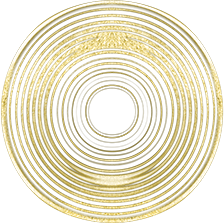 2016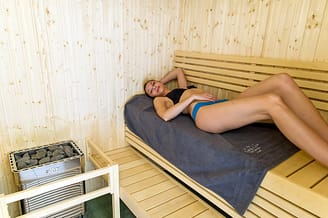 On the Le Bois de Valmarie campsite the former Hôtel du Valmarie hôtel has been transformed to accommodate a wellness area, set aside for adults, with a gym, sauna and Jacuzzi. Children have not been overlooked, as a new space has been fitted out. The mini club accommodates children aged 3 to 12 all season, and a new play area has appeared.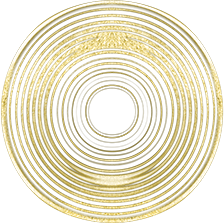 2020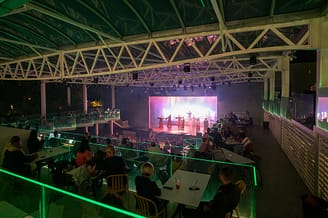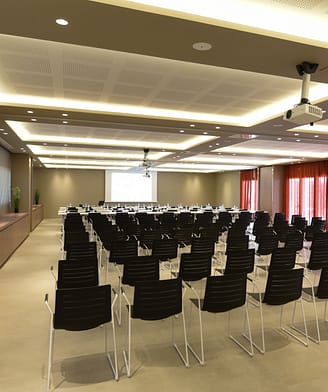 A vast restaurant and show area has been built to replace the restaurant in decline. Now, a large stage is revealed, opposite an extensive area with stalls and a raised restaurant. This enables us to offer audiences dinner shows. Seminar rooms have been fitted out at the same time.