Wellness area
Say goodbye to stress
During your holiday on the campsite
Wellness area
Say goodbye to stress
During your holiday on the campsite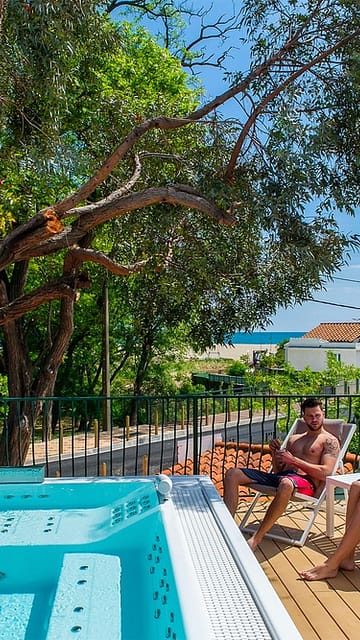 A campsite with a wellness area in Argelès sur Mer
1
sauna for having
a dry heat bath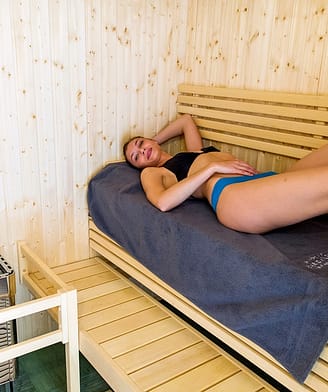 Within our 5 star campsite in Argelès sur Mer, our wellness area will be your best ally to recharge your batteries. during your holiday by the sea. An area solely reserved for adults with quality facilities, including a sauna, Jacuzzi and gym. Here your only concern will be relaxing and looking after yourself.
Access to our wellness area is totally free and unlimited. If you wish to enjoy a message, you must pay an extra charge and make a prior reservation.
Display more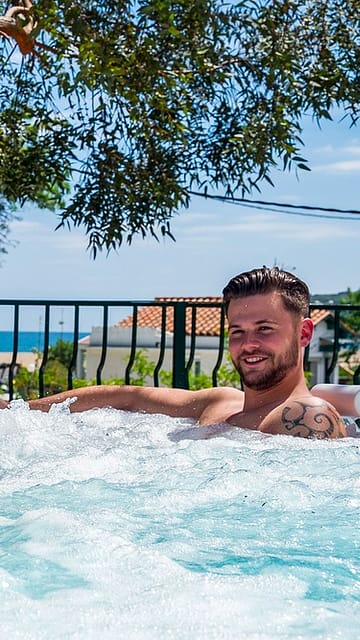 I came, I saw and I can tell you about it…
Le Bois de Valmarie is a perfect place to feel good! During our stay, my husband could made the most of the gym every day, and I treated myself to several massage sessions!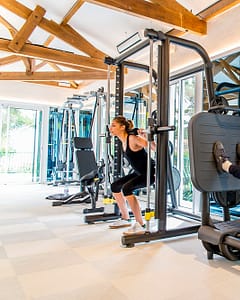 A bright gym
With a multitude of equipment to work on your cardio and bodybuilding.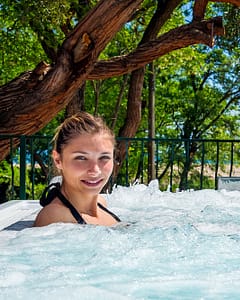 A SPA for adults
Access to the SPA is free and unlimited, a relaxation bubble set aside for adults.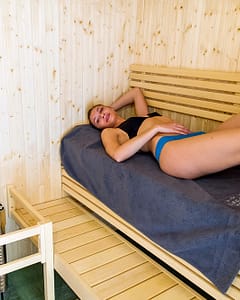 The benefits of the sauna
Treat yourself to a heat bath with multiple benefits: anti-stress, pain relief, improving blood circulation, etc.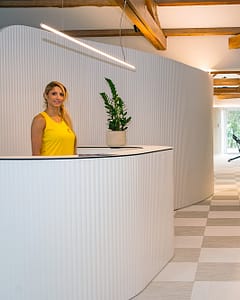 A massage room
Upon payment of an extra charge, you can treat yourself to one or several massage sessions during your stay.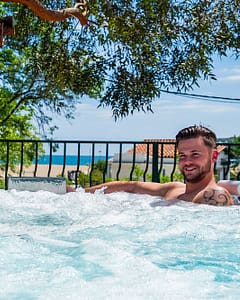 View over the Mediterranean
From the Jacuzzi, with the Le Racou beach below.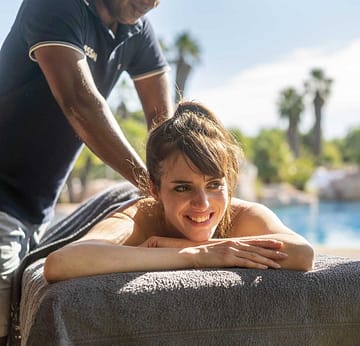 Check list
Indulge yourself with a session in the expert hands of a masseuse
Done!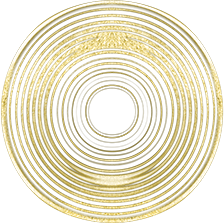 A delightful feeling of wellness
Welcome to heaven
After an exhausting year, a long journey to get here and endless traffic jams on the road, it's high time to give yourself a relaxing break, far from your daily worries and stress accumulated since your last holiday. To this end, nothing beats basking in our Jacuzzi with its' view over the Mediterranean, or sunbathing on the terrace of our wellness area.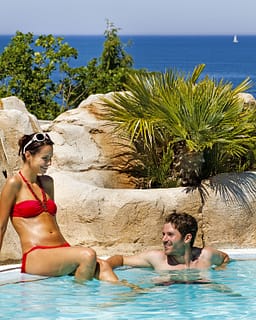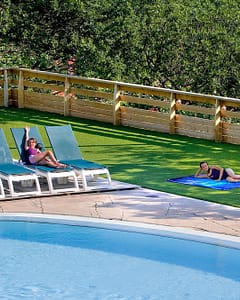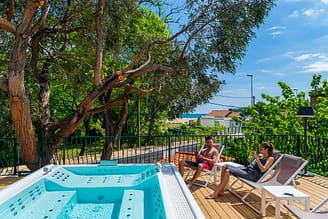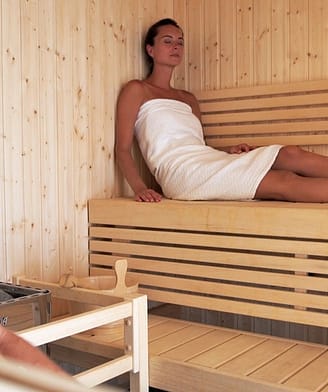 Make the most of the benefits of the sauna's dry heat. Remove toxins, relax the muscles for unparalleled unwinding! Finally, you're in heaven! Where the holiday goes hand in hand with relaxation…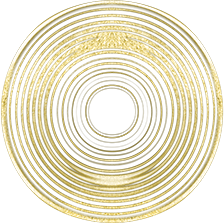 A fully equipped gym
The holiday, the perfect time to get back into sport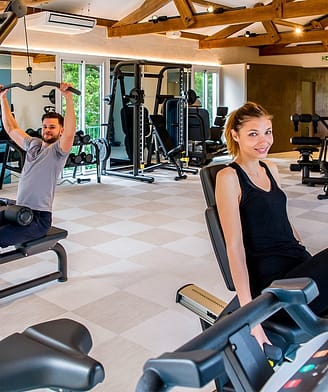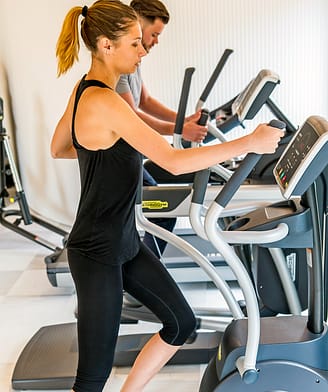 Le Bois de Valmarie has a complete gym with all the necessary equipment to work on your cardio (with exercise bikes, treadmills, elliptical trainers and cardio wave machines) as well as bodybuilding (abdos, Smith machine, leg press machine, cable machine, free weights, etc.). Accessible for free, throughout the entire season, you will have no longer have any excuse for not getting back into sport!
Get equipped with a towel and clean trainers, to make the most of free access to this equipment or during sessions with the coach.