Be well prepared for your stay with Sirène Holidays
Practical information….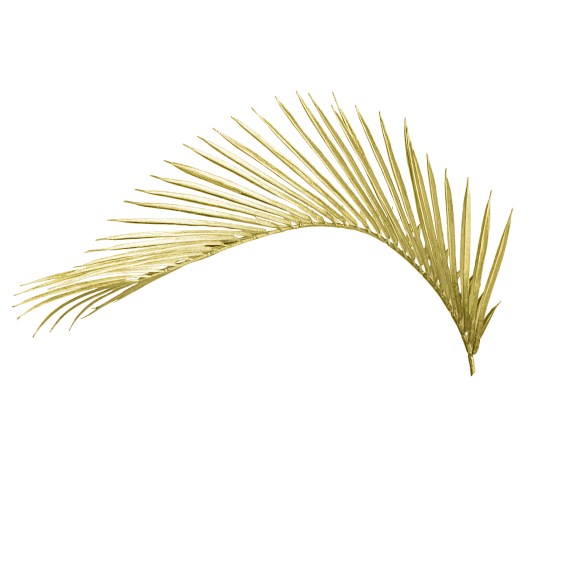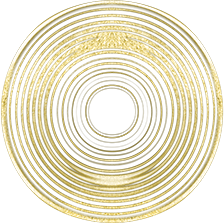 On this page find all the practical information about the Sirène Holidays campsites, and prepare for your stay with complete peace of mind!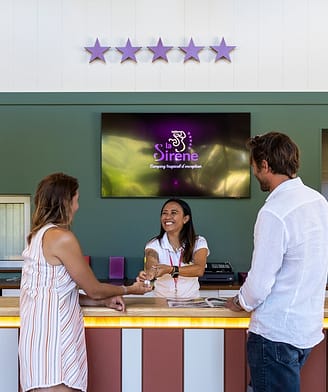 La Sirène and L'Hippocampe campsite opening dates
From April 12 to September 23, 2024
Le Bois de Valmarie campsite opening date
From April 12 to September 23, 2024
So you can calmly prepare for your stay on a Sirène Holidays Group campsite in Argelès sur Mer, on this page we have grouped together a multitude of practical information. We've also included general information about our campsites, documents to download and the answers to the most frequently asked questions. There is also comprehensive information on the location of and how to get to our campsites.
Opening hours
Water park :
10:00 AM
-
7:00 PM
(Low season)
10:00 AM
-
7:30 PM
(High season)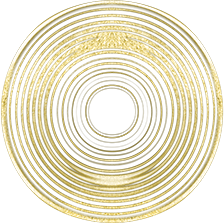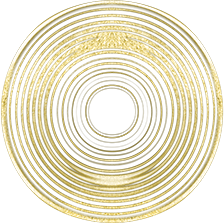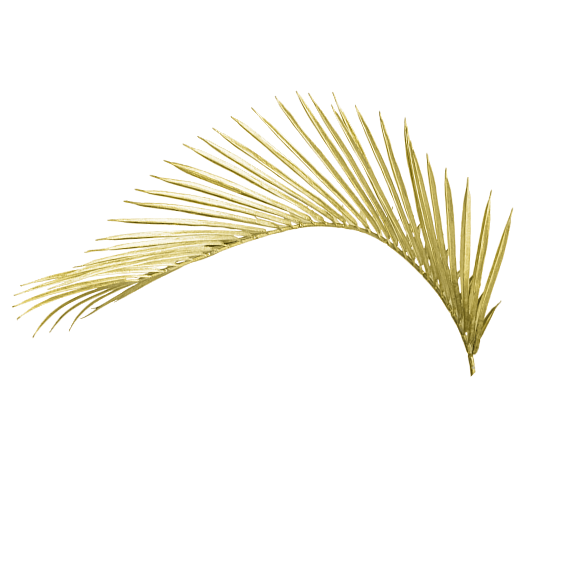 FAQ
Here are a few answers to our
holidaymakers' most frequently asked questions:
Accommodation and services :
Is there a TV in the mobile homes?

The accommodation in our CONFORT, SIGNATURE AND PREMIUM ranges is equipped with a TV.

For the other designs, TVs can be hired from the Blue Bear Club (information, prices and booking on their website).

Do you have Wi Fi on the campsite?

Yes, there is a Wi Fi network across the entire campsite. Wi-Fi is free for all stays booked on our website. You can connect 2 devices for the duration of your stay. For improved ease of connection, some high memory broadband sites may be blocked (uploads, online games, VOD – video-on-demand). If required, you can buy additional connections.

Do you need to work during your holiday? An office with an Internet connection is available on request and subject to booking availability.

Can we choose our pitches?

You can make your request in the comments when booking (number, close to the playgrounds, swimming pool…). We cannot guarantee it, but we'll do our best to meet your expectations. The allocation of pitches depends on our availability and your dates of stay.

Are la Sirène and L'Hippocampe far from each other?

No the two campsites are opposite each other. There is only one road to cross, made safe by a pedestrian crossing.

Do you have holiday rentals for 8 people or more?

Our holiday rentals can accommodate up to 4 to 6 persons, depending upon the design (including 4 adults maximum).

Do you accept dogs?

Yes, they must be vaccinated and tattooed, and kept on a lead on the campsite. Category 1 and 2 dogs (dangerous dogs) are not welcome.

Can you arrive on any day of the week?

Yes, with Sirène Holidays you can arrive and leave on the day you wish (not only from Saturday to Saturday). In the high season, your stay should last for a minimum of 7 days.

Can we rent bikes on site?

YES, our partner Blue Bear, are situated on the Campsite La Sirene.

You can rent all kinds of bikes with them:

Road bikes

Mountain bikes

Electric bikes

Childrens bikes

Racing bikes…

For more information and rervations see their website : 

blue-bear.org

What is the procedure upon your arrival?

Your accommodation is available from 4 p.m.

If you arrive before then, you can go to reception from 12 noon. If your accommodation is ready we'll hand you the keys. If not, our receptionists will complete your check-in and let you know as soon as the accommodation is available.

In case of arrival after 9 p.m., please let reception know.

What is the procedure upon your departure?

Departures take place between 7 a.m. and 10 a.m. without needing an appointment (feel free to make the most of the water park for the rest of the day).

Are visitors welcome?

Visitors are allowed on the campsite, but are the responsibility of the campers welcoming them, after reception's prior permission. Their vehicle should be parked in the car park at the campsite entrance. In any case, they cannot use the swimming pool or the activities.

Only those registered at the time of booking can stay in the mobile homes and make the most of the campsite facilities and activities.
Mobile home equipment :
Are sheets and towels included?

Sheets and towels are not included. You can hire them upon booking.

Mattress protectors, blankets and pillows are included as part of the mobile home's equipment.

How can I reserve a baby kit? What does it include?

You can reserve a baby kit (for free) during your online booking.

The majority of our accommodation is equipped with detachable railings, enabling he conversion of one of the mobile home beds into a cot.

We can make a baby bath, high chair and folding cot available if needed.

Can we hire bikes on-site?

Yes, our partner BLUE BEAR offers a wide range of bikes for the whole family. You will find information and prices on its website.

Can the restaurants be used by non-guests?

Yes, the restaurants are accessible to non-guests on the campsite.

The water parks and entertainment are strictly reserved for wristband wearers.
Means of payment :
Do you accept ANCV chèques vacances (staff holiday discount vouchers)?

Yes, we accept these vouchers for the balance of your stay. They should be in the name of the reservation holder or one of the participants.

Are you VACAF registered?

No, the campsites in the Sirène Holidays group are not VACAF registered. It is therefore not possible to pay for your stay with VACAF vouchers.
Beach and swimming :
How many kilometres are you from the beach?

The la Sirène and L'Hippocampe campsites are 900 metres from the beach. It is accessible using a cycle track. You should allow 10 to 15 minutes on foot.

The Le Bois de Valmarie campsite is only 50 metres from the beach.

Is there a shuttle bus to go to the beach?

Yes, for the la Sirène and l'Hippocampe campsites a shuttle bus takes you to the north beach of Argelès sur Mer for free. This service is available in the months of July and August.

From Le Bois de Valmarie, the nearby beach is accessible on foot, so a shuttle service is not necessary.

The petit train for the town of Argelès (Argelès sur Mer tourist train) stopped running in 2022. Solutions should be on offer for the 2023 season. However, for now we have no information about this.

Are the water parks open in the low season?

Yes, every year they are open from the campsites' opening until they close.

Are the swimming pools heated?

On the La Sirène campsite, the children's pool and relaxation pool are indoor and heated (the large swimming pool is not heated).

The l'Hippocampe and le Bois du Valmarie water parks are also fully heated.

What swimwear is permitted?

Swimming suit, bikini, swimming trunks and board shorts (above the knees).

Shorts going down to the knees or worn with underwear are strictly prohibited.
Activities and entertainment :
Do you have to pay for the activities?

The majority of activities are free for "Pass loisirs" (leisure pass) bracelet holders. Only some specific activities must be paid for: massage, diving, kayaking, etc.

Are there activities in the low season?

Yes. On the La Sirène and L'Hippocampe campsites, even in the low season, all the shops, services and children's clubs are open. The services are adapted depending upon their use. However, there is entertainment each evening and activities every day.

For the Le Bois de Valmarie campsite, please consult the entertainment programme.

Do you have access to all three campsites?

No. Holidaymakers on la Sirène and l'Hippocampe can make the most of the facilities and services on these 2 sites located opposite each other. They cannot go to the Le Bois de Valmarie campsite.
Those staying on the Le Bois du Valmarie campsite cannot access the La Sirène and l'Hippocampe campsites.
Sirène Holidays App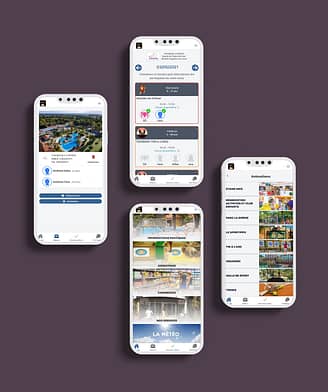 With the Sirène Holidays app, you are able to organise you holiday on La Sirène, L'Hippocampe and Le Bois de Valmarie straight from your smartphone! Our app lets you to find all the useful information on our campsites and allows you to stay up to date in real time on our news and latest developments!
More specifically, with the Sirène Holidays app, you can display all the information, programme and times for our activities before and during your stay. You can register for these activities in a single click, enrol your children at the mini club, display the number of places available and remaining for each of our activities. You can display the menus and offers at our restaurant areas, order your takeaway, etc.
Your access codes will be sent to you a few days before your stay starts. Think about registering all the members of your family to display all the activities of interest to you, and you can then register for these.
To download the Sirène Holidays app on Google Play and Apple Store, click here: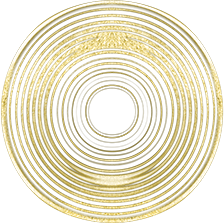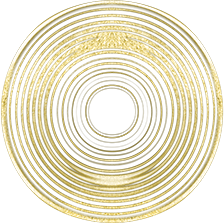 Location
La Sirène campsite
Route de Taxo à la mer
66700 Argelès-sur-Mer
-
France
L'Hippocampe campsite
Route de Taxo à la mer
66700 Argelès-sur-Mer
-
France
Le Bois de Valmarie campsite
Le Racou
66700 Argelès-sur-Mer
-
France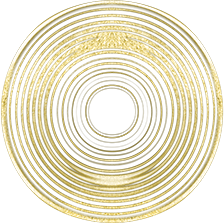 La Sirène and L'Hippocampe campsites
How to get here :
Argelès-sur-Mer railway station :
(4 km)
On the motorway take the exit for Perpignan Sud
Follow signs for Argelès-sur-Mer
Take exit number 10
Distance from the sea: 900 metres
Distance from the village and the station: 3 km
Le Bois de Valmarie campsite
How to get here :
Argelès-sur-Mer railway station :
(4 km)
On the motorway take the exit for Perpignan Sud
Follow signs for Argelès-sur-Mer
Take exit number 13 (Le Racou)
Distance from the sea: 50 metres
Distance from the village and the station: 3 km