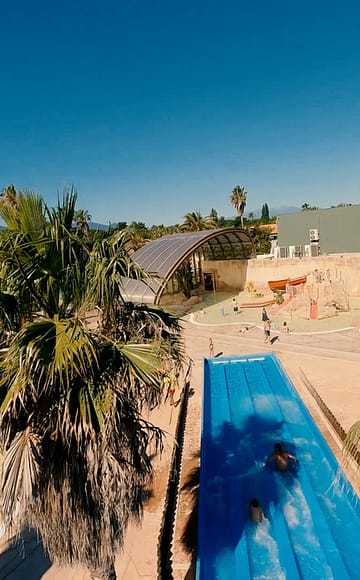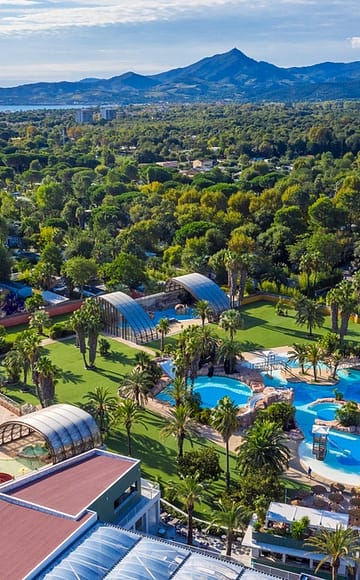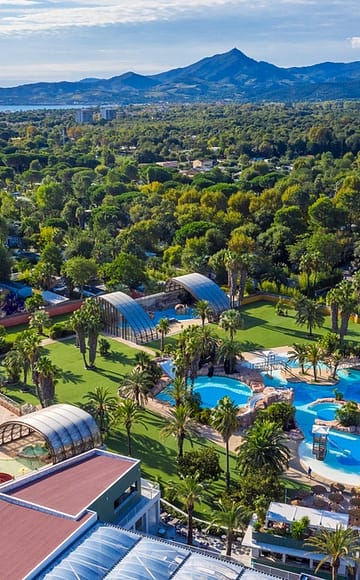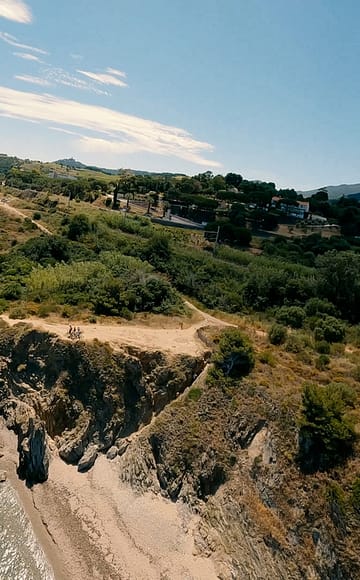 Thank you for the compliment!
Tropical

The best in camping in Argelès-sur-Mer on our three 5 star campsites…
Information & bookings
La Sirène and l'Hippocampe
Open from April 12 to September 23, 2024
Le Bois de Valmarie
Open from April 12 to September 23, 2024
Sirène Holidays invites you to come for an unforgettable holiday as a family or with friends, on one of our three Argelès sur Mer campsites. By the Mediterranean, in the most famous seaside resort in the Pyrénées Orientales, make the most of dream facilities to have fun. In the La Sirène and L'Hippocampe campsites, water parks of impressive dimensions, with indoor swimming pools and heated pools, tropical lagoons, water play areas, water trees and giant water slides await you.
Amazing activities and entertainment are also on offer to you, as well as a wide choice of high-end holiday rentals, restaurant areas and services.
On the Le Bois de Valmarie campsite, just a stone's throw from the Le Racou beach, accessible on foot, a perfect setting and quality facilities, in peaceful and natural surroundings are offered…For your camping holiday in Argelès sur Mer, choose an establishment in the Sirène Holidays group!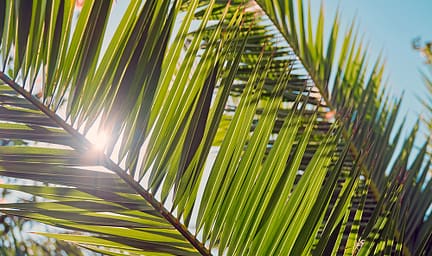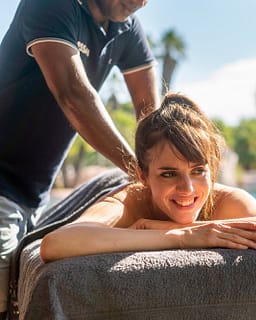 Succumb
to the sirens' song on La Sirène.
The most mythical
of campsites in Argelès
An exceptional location in Argelès-sur-Mer
La Sirène is one of the loveliest campsites in Europe. Located in the heart of the seaside resort of Argelès sur Mer, only 900 metres from the beach, and a few kilometres from Spain, it stretches over nearly 23 hectares in an oasis of coolness and greenery. Perfect for a family holiday, with children and teenagers, La Sirène is a benchmark for numerous tourist guides.
It offers you a wide range of activities and entertainment, high-end accommodation and leisure facilities (including a fabulous water park of 10,000 m²!), as well modern and designer holiday rentals…
Display more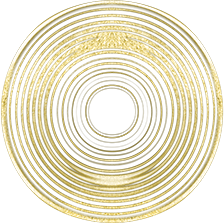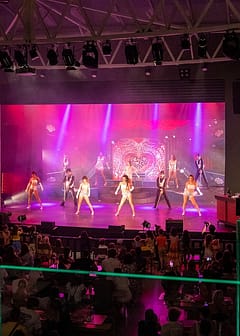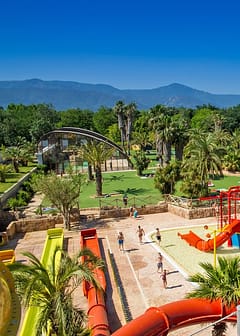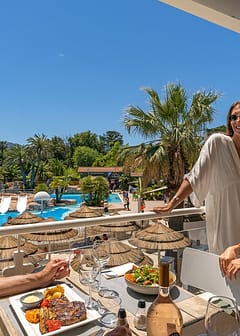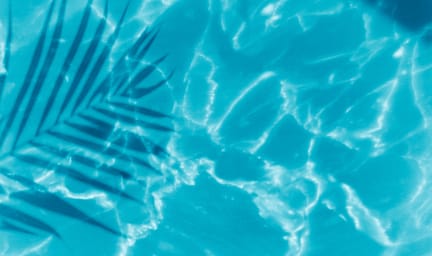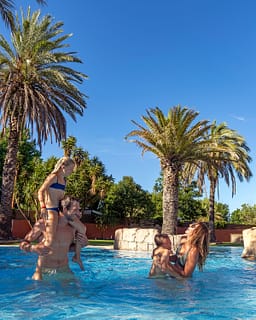 The 100% pedestrian
campsite,
An unforgettable stay
in the Pyrénées Orientales
(with access to all the facilities
on La Sirène right opposite)
A small version of La Sirène in Argelès sur Mer! Next to La Sirène, the L'Hippocampe campsite occupies entirely pedestrian grounds, to offer you more peace and safety. Perfect for lovers of idleness seeking tranquillity in the south of France, this 5 star campsite in the Pyrénées Orientales will please you, through the excellence of its facilities and quality of the accommodation.
For even greater delight, a stay on the L'Hippocampe campsite enables you to enjoy free access to the water park, activities, entertainment and facilities on La Sirène and vice versa!
Display more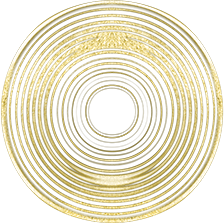 5 star campsite in Argelès-sur-mer
L'Hippocampe
*****
I am staying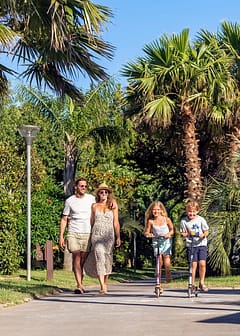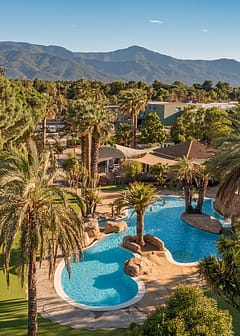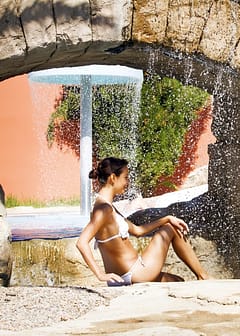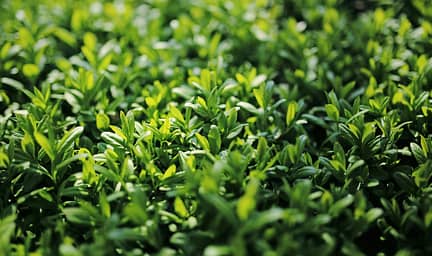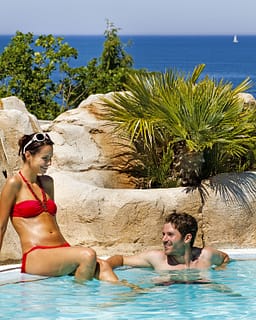 The countryside
by the sea
The ultimate luxury
in Argelès sur Mer
In the authentic district
of Le Racou
Camping on a human scale, Le Bois de Valmarie is on the heights of Le Racou, the most atypical district in Argelès sur Mer. Overlooking the Mediterranean, it has postcard scenery, with cork oaks and the Pyrenees mountains, in the background.
Perfect for families with young children and lovers of idleness, this 5-star campsite is very close to Collioure and the Côte Vermeille coast. It has a heated water park, sports and wellness area, children's club and playground…
Display more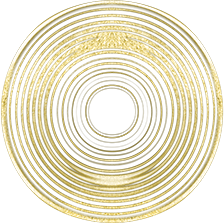 campsite with a swimming pool in Argelès sur Mer
Le Bois de Valmarie
*****
I am going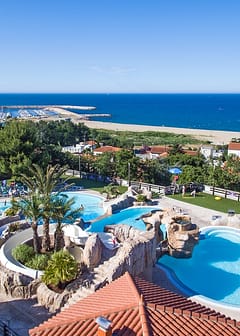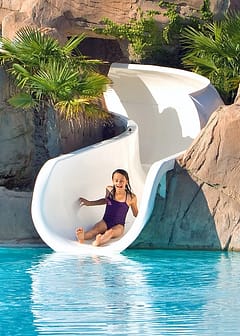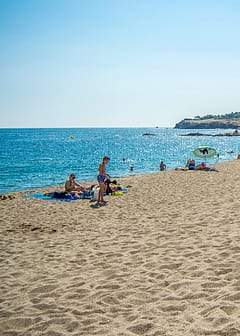 #SIRENE HOLIDAYS
Share your great times with us using the hashtag #SireneHolidays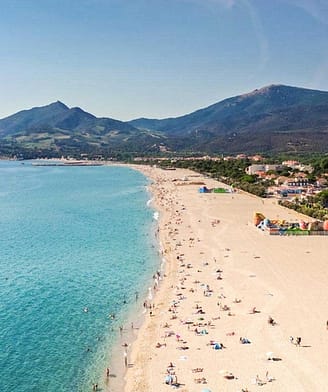 Argelès-sur-Mer
The Mediterranean at the foot of the Pyrenees
The region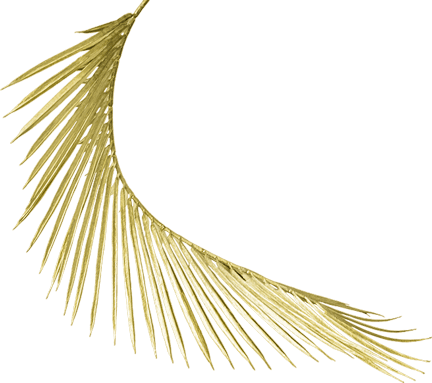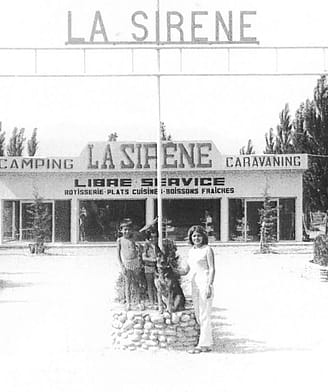 Sirène Holidays
A family story
Established by the Carletti family, more than 50 years ago, the Sirène Holidays Group runs three of the most high-end campsites in Argelès sur Mer, a seaside resort in the Pyrénées Orientales. All three being rated 5 star, the La Sirène, L'Hippocampe et Le Bois de Valmarie campsites have received numerous prizes and awards. La Sirène, in particular, is acknowledged as one of the best outdoor establishments in Europe. More than a group, Sirène Holidays offers you a unique holiday experience, on sites which have each developed their own identity, whilst always remaining high-end!