Evening events and shows
Evening entertainment
to take your breath away!
Evening events and shows
Evening entertainment
to take your breath away!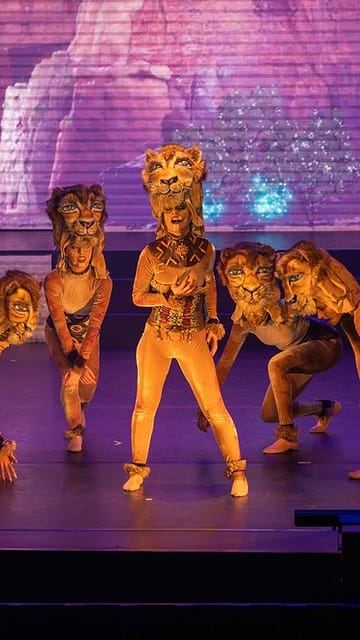 A campsite with lively evenings in Argelès
Shows or concerts
every evening
300
artists and technicians
involved in shows
500
costumes and scenery
made on-site
More than
1
million stars
in your eyes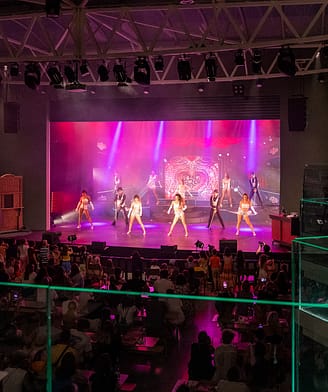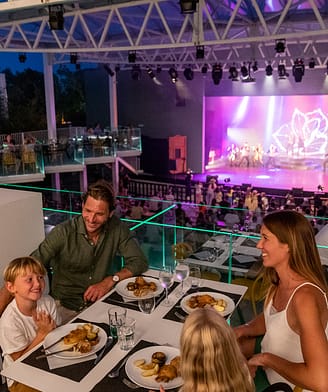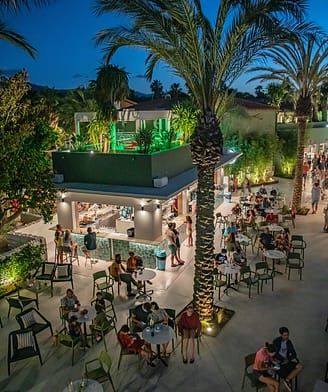 While staying on the La Sirène or L'Hippocampe campsites, you can attend lively evenings during the entire season. Whether it's a show performed on the main stage on La Sirène, a concert at the Bambou, the bar restaurant on the L'Hippocampe campsite or a DJ set in the Pub lounge, there is something for all tastes and ages.
The stage where shows on the La Sirène campsite take place is one of the largest of its kind in France. This stage, now legendary in Argelès sur Mer, accommodates a varied programme alternating between concerts, games, magic shows, evenings with your activity leaders and especially amazing musicals.
Entirely refurbished in 2020, the show area of our 5 star campsite is indoor and has a large terrace set aside for dinner shows. Come evening on La Sirène, dozens of stars light up your evenings!
Display more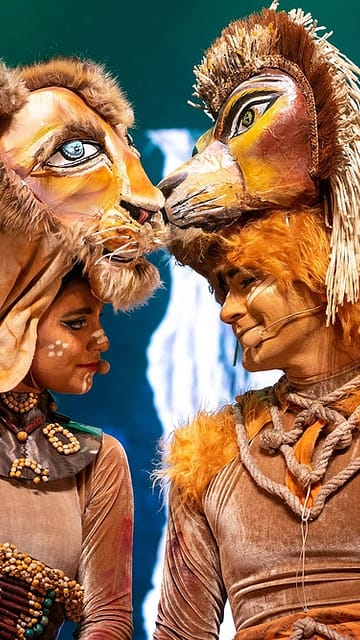 I came, I saw and I can tell you about it…
Highly surprising for a campsite, the shows are breathtaking with true professionals on an imposing stage! The programme has a variety of equally brilliant shows. Heaven for children and a delight for parents!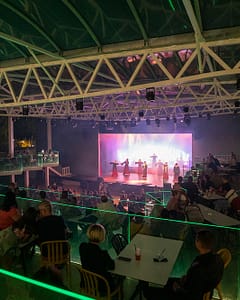 A legendary stage
The Sirène Arena enjoys facilities worthy of the largest stages!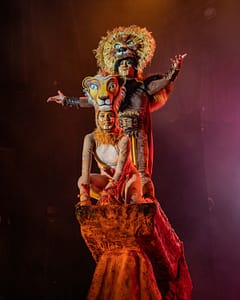 Breathtaking shows
Taking the form of shows, concerts, one man shows, magic, etc.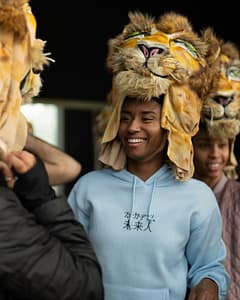 Talented artists
With comedians, dancers, magicians, musicians, costume artists…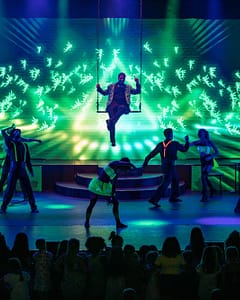 A captivated audience
And holidaymakers who end the evening with stars in their eyes!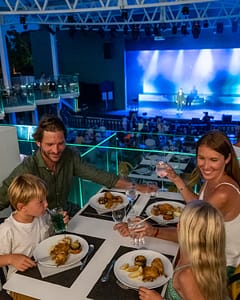 A dinner show menu
The layout of the La Sirène Arena enables you to dine opposite the stage.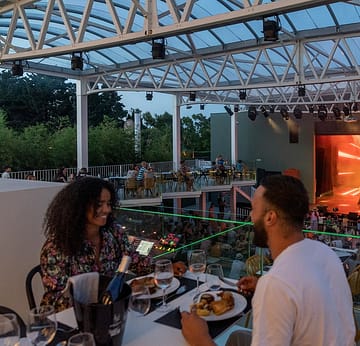 Check list
Romantic dinner watching the musical " Simba, The King of the Jungle "
Done!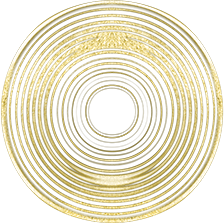 On the programme for your evenings
High quality entertainment and shows
For all ages and all throughout the season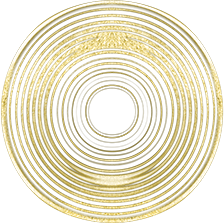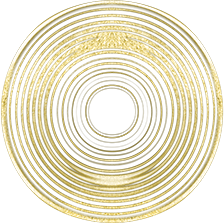 No doubt, they loved it
Welcome to the party
The Sirène Holidays campsites are renowned for the high quality of their entertainment. From morning 'til night, and all through the season, our teams do everything possible so you have fun. Show preparation starts well before the campsites open. During winter, we begin preparing for the show season, with artist recruitment, rehearsals, scenery and costume preparation, etc. It is a rare thing but here some shows are entirely prepared on-site, from costumes to lighting, choreography and 3D animation to scenery!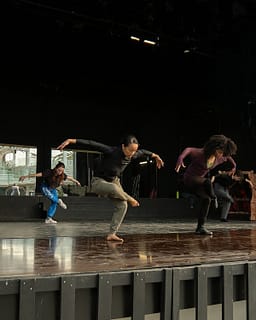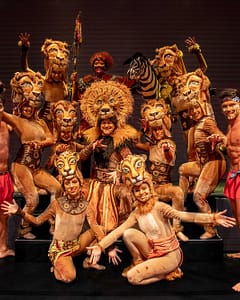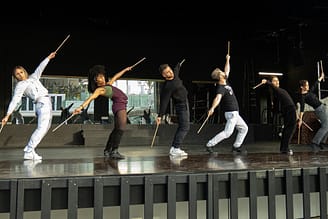 Evenings with rhythm guaranteed
The holiday is for everyone
In addition to shows on the main stage, every week several concerts or entertainment events take place in the Sirène Beach and Bambou restaurants.
When you think the evening is ending, night revellers can continue to party at the Pub lounge, open until 2 a.m.! Entertainment is regularly on offer: concerts, DJ set, themed evening with your activity leaders…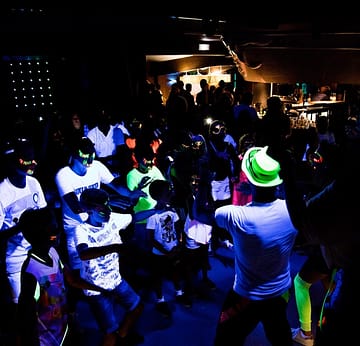 In addition to shows on the main stage, every week several concerts or entertainment events take place in the Sirène Beach and Bambou restaurants.
When you think the evening is ending, night revellers can continue to party at the Pub lounge, open until 2 a.m.! Entertainment is regularly on offer: concerts, DJ set, themed evening with your activity leaders…