Activities and entertainment
Have family fun
In the Pyrénées Orientales
Activities and entertainment
Have family fun
In the Pyrénées Orientales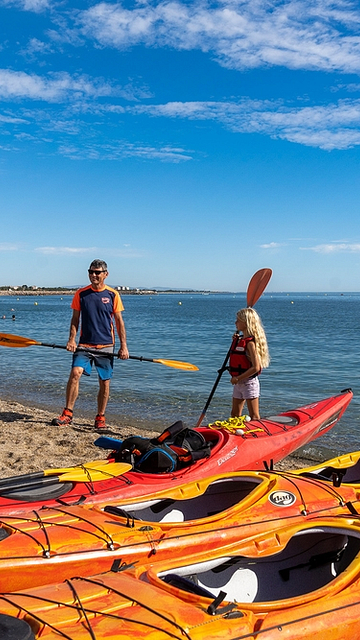 A campsite for fun in Argelès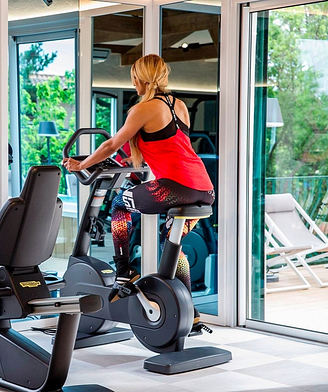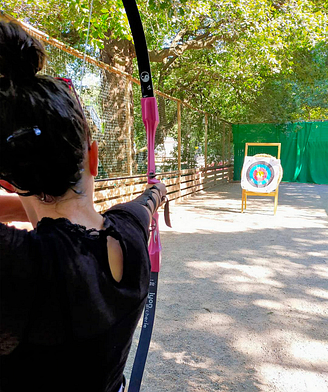 The Le Bois de Valmarie campsite is, above all, a place for relaxation, where idleness and the gentle way of life are the buzz words. The facilities on our campsite close to Spain, including a wellness area with gym and the children's club, make it a perfect campsite for families with young children, couples' getaways and all other lovers of idleness, beaches or the gentle way of life. On-site, also make the most of its heated water park and recreational facilities.
Display more
I came, I saw and I can tell you about it…
A unique and perfect setting for families with young children. Our little ones loved the play areas, my wife enjoyed a massage in the wellness area, and I could enjoy the equipment in the gym.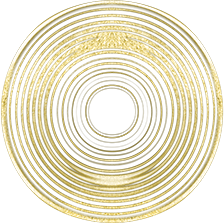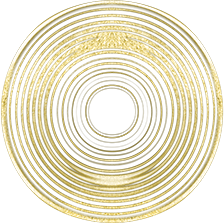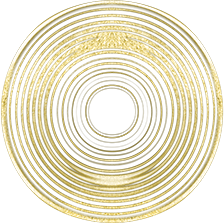 Playing sport and having fun on the campsite
Physical activity for everyone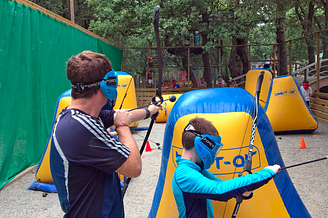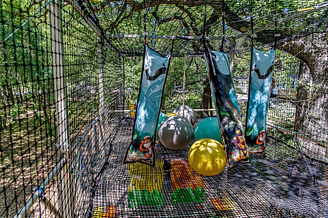 Children's Battle Archery
Archery Range
Area for playing boules
Ping Pong
Play areas
On the menu for your holiday in Argelès sur Mer, sport and fun on Le Bois de Valmarie! Our campsite offers you various physical and recreational activities throughout the entire season!
a children's club open throughout the entire season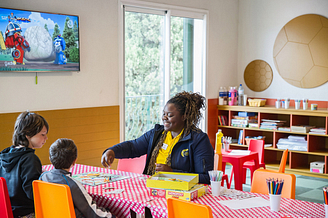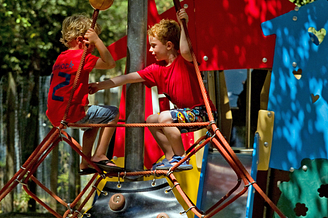 Play areas
Children's club for those aged 3-12
Family games
Open throughout the entire season, during our Argelès sur Mer campsite's opening period, the children's club offers young children aged 3 to 12 the chance to meet up[ and take part in numerous play and sports activities. These are organized by our activity leaders. It also enables parents to have a little free time to rest and relax during the holiday!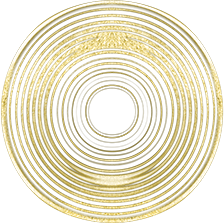 Staying in shape and wellness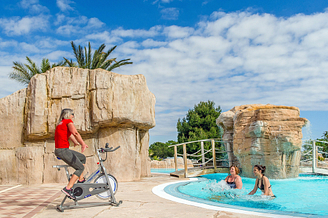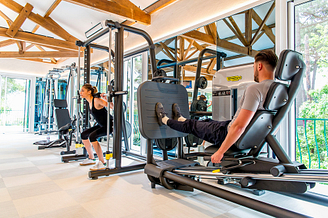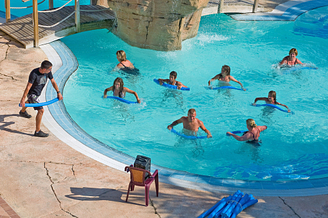 Thanks to the Le Bois de Valmarie coach, you'll be able to get in shape during your stay! Aquaerobics and aquabike sessions, or even a trip to the campsite's gym, you'll be spoilt for choice, when making your holiday more energizing!
A wide choice of partners
for your off-site activities
The Sirène Holidays Nature advantages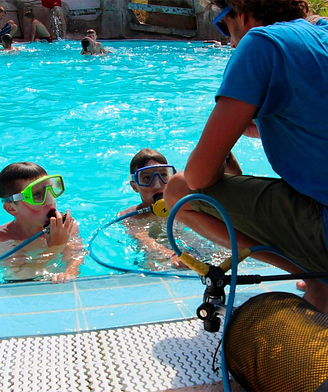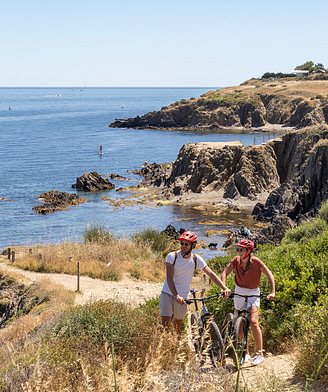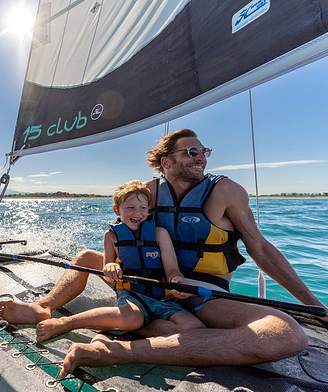 Amongst the land, sea and mountains, Sirène Holidays connects you to nature, your nature… By choosing to spend your holiday on one of our establishments, you will enjoy excellence and comfort, in this land blessed by the gods, which hides numerous treasures…
Scuba diving
Mountain-biking descent
Snorkelling
Stand up paddle boarding trips
Sea kayaking
Beginners' Optimist dinghy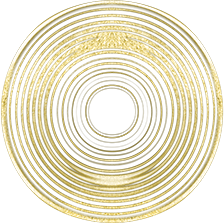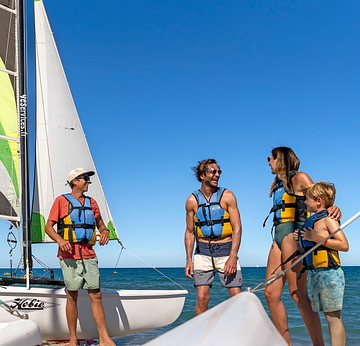 For more than 30 years, we have developed with a team of independent professionals in Argelès and its region discovery formulas for activities which they can offer. These formulas are adapted to all ages whatever your level, from beginner to expert.
For gentler and "low impact" activities, discover the advantages of slow tourism. Feel free to do, discover and experience them! "Are you brave enough" to go underwater, on a boat, kayak, stand up paddle board or on a bike?…Here, in Catalan Country, you let go, you go, you breathe, you sweat and especially you live!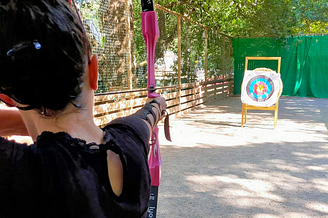 Archery
Our activity leaders run beginners' archery sessions for children and adults.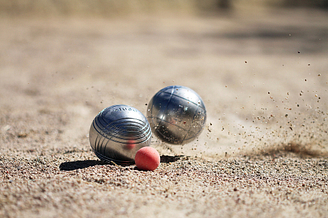 Petanque court
The pétanque/boules court, a must-see on the campsite! For playing as a family or with friends, but also in tournaments with other holidaymakers.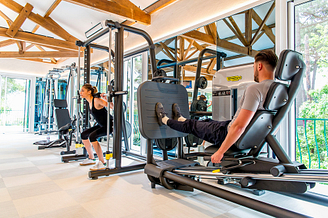 Gym
Having numerous types of fitness and bodybuilding equipment, to work on your muscles and cardio.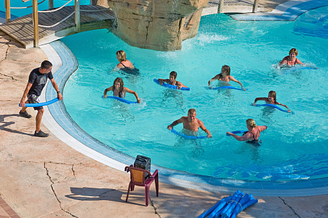 Aquaerobics classes
Discover the benefits of aquaerobics – gymnastics in the pool!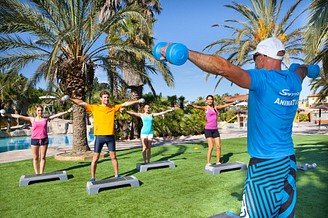 Zumba classes
Burn off the calories by dancing, and get loads of pleasure in a highly charged atmosphere!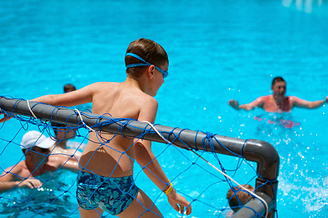 Water polo
Head for the large swimming pool for wild matches, where you should not be afraid of getting wet so as to score…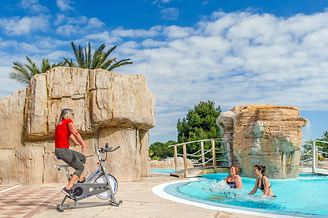 Aquabike
A physical activity which enables you to burn twice as many calories as on a traditional bike, and in a fun and convivial atmosphere!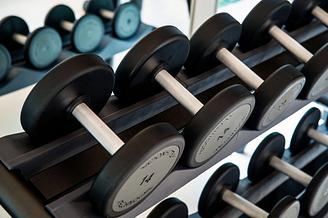 Fitness
A sports activity which consists in strengthening all of the body and in particular your cardio, without hurting yourself too much.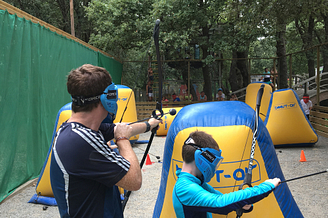 Battle archery
A really fun activity, halfway between paintballing and archery…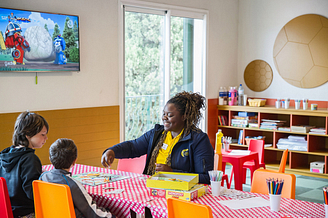 Children's club
Perfect to enable young holidaymakers to meet and have fun together!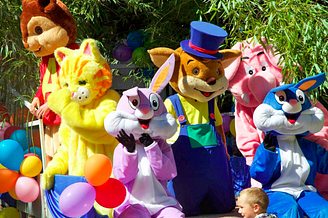 Mini disco
An essential event where children can dance to music!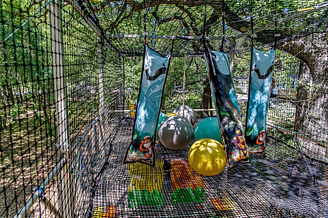 Play areas
They also enable the very young to have fun outdoors, with the rope bridge and giant trampoline, under their parents' watchful eye.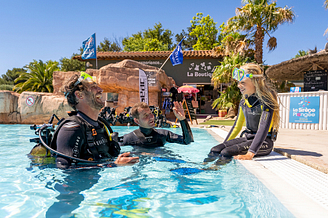 Scuba diving
Whether you're at the stage of discovering diving, exploration or perfecting your technique, you will be accompanied by a team of professionals. They will guide you to encounter an exceptional natural heritage…A lovely way to discover the sea bed on the Catalan coast.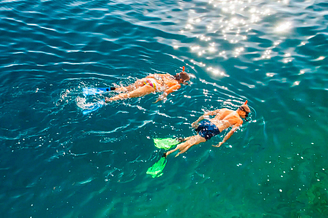 Snorkelling
Snorkelling tours along the coast, to observe living underwater species.