Best campsite in France
A stay on the loveliest campsite in
Argelès sur Mer…
Best campsite in France
A stay on the loveliest campsite in
Argelès sur Mer…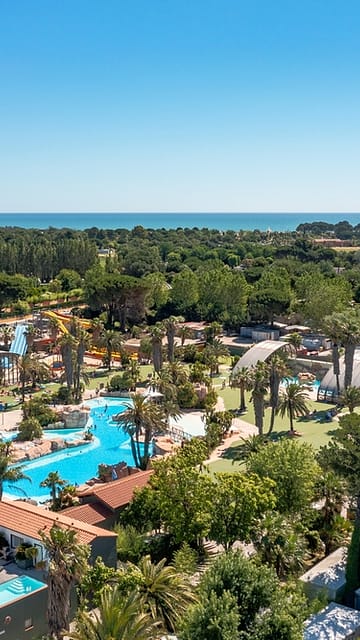 A benchmark campsite in France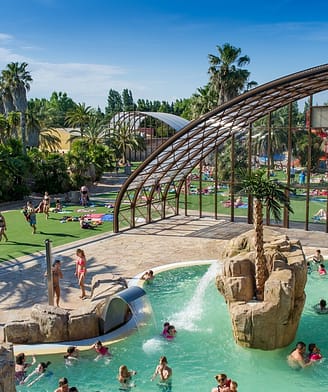 Considered one of the best campsites in France by French and European camping and caravanning specialist publications, La Sirène invites you to discover its amazing leisure facilities, and make the most of the comfort and quality of its holiday rentals. See online at holiday-rentals.camping-la-sirene.html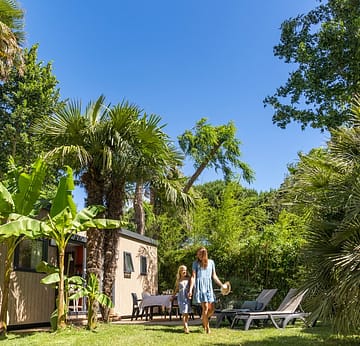 Our mobile homes, which are never more than five years' old, are entirely designed in-house. To provide you with ever more comfort and quality, our designers do take account of your suggestions and requirements. A strategy which enables us to better stand out from the crowd, thereby ever more satisfying those looking for the best campsite in France!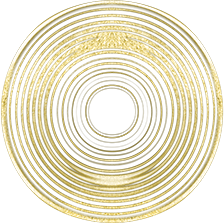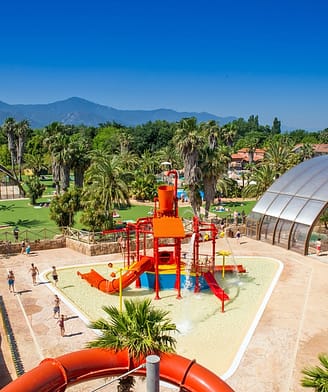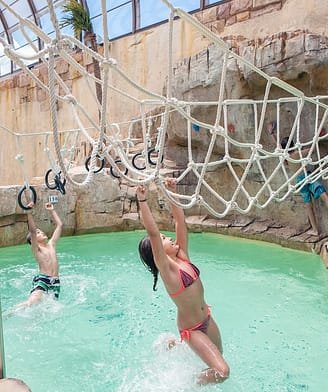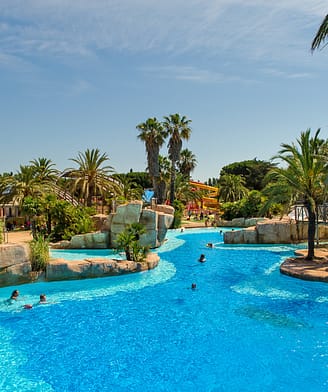 Moreover, La Sirène and its teams do everything possible to guarantee you a stay meeting your expectations, as one of the best campsites in France. It has a 10,000 m² water park, one of the largest of its kind on a French campsite. There is a multitude of other recreational equipment, sports facilities, activities equally diverse and varied, and lively evenings, through numerous shows and concerts. The campsite has a perfect location just a stone's throw from the beach in Argelès, etc.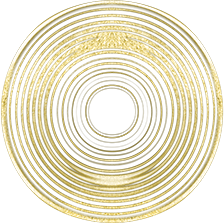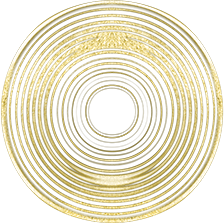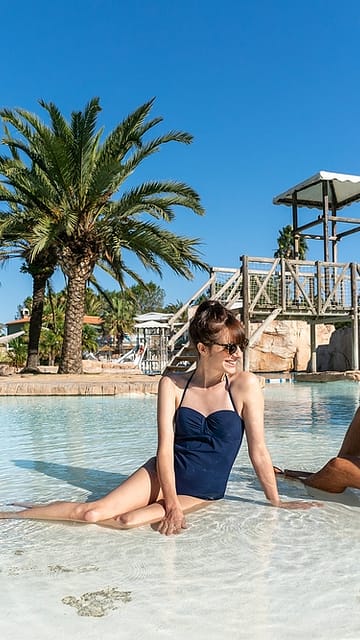 La Sirène – the campsite of superlatives!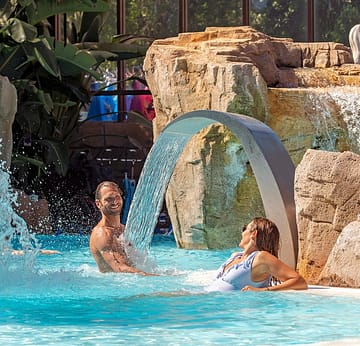 If we had to name just one attraction, from amongst the many on our La Sirène campsite, we would certainly choose our water park. This is one ofthe largest campsite water parks in France. Besides its impressive dimensions (the surface area exceeds 10,000 m²), this area is out of place withits variety of recreational and relaxation facilities. We were keen for everyone to be able to have fun and/or relax as they wish.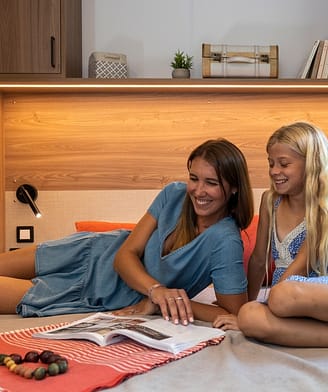 As regards accommodation, everything has been thought out so you have the most comfortable stay. We have opted for spacious and comfortable dimensions, able to accommodate the entire family. These holiday rentals are located within the green setting of a wooded park of more than 22 hectares situated in Argelès sur Mer, the camping capital of France. Argelès is famous for its beaches, tourism activities and summer entertainment.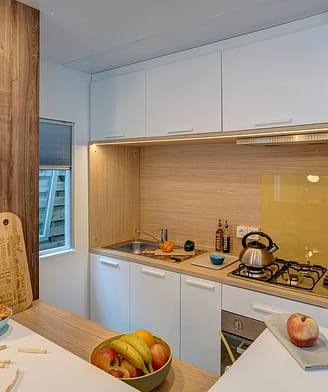 The fully equipped kitchen may even make you forget you're not actually at home! Some mobile homes even have a kitchen with traditional oven: the chance to cook lovely dishes and make cakes, even when on the campsite! Plenty to delight our holidaymakers most akin to pastry chefs, and indeed most fond of food!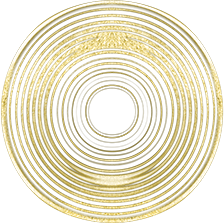 A perfect location and services in abundance!
Situated in Argelès sur Mer, our La Sirène campsite enjoys a perfect location. In a few minutes, get to the beach for a seaside walk or the most delightful swim. A sandy beach and clear water are on the menu. You'll love it!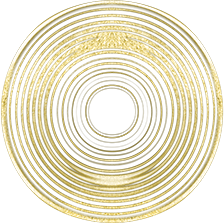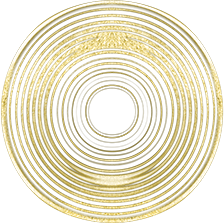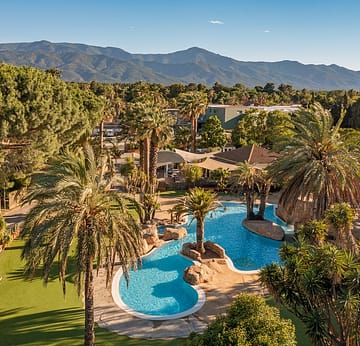 Our 5 star campsite also offers a wide range of services to facilitate your holiday. This starts with our offering you twice the services you have the right to demand. For all La Sirène bookings, you'll be able to make the most of the services and all the facilities on the L'Hippocampe campsite located right opposite! You will simply be doubly satisfied! The mini market, restaurant, takeaway service, bar, games room and various little summer shops are some of the services on offer. Ideal for having everything on hand and simply having to make the most of it!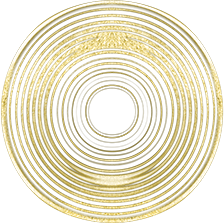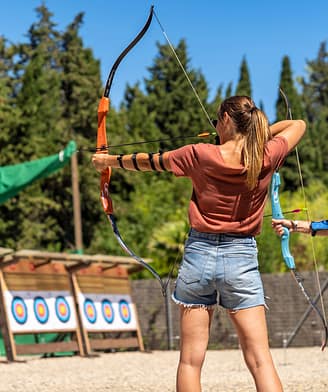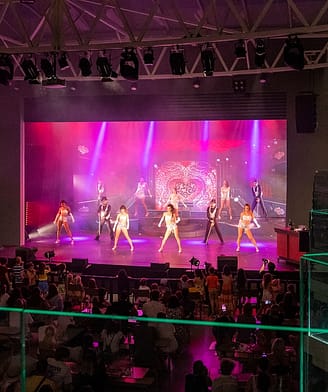 Speaking of making the most, in addition to the most delightful water park, you can enjoy numerous daytime and evening activities, giving your holiday pace! Regarding activities, you will enjoy the multitude of sports equipment, as well as daily sports activities.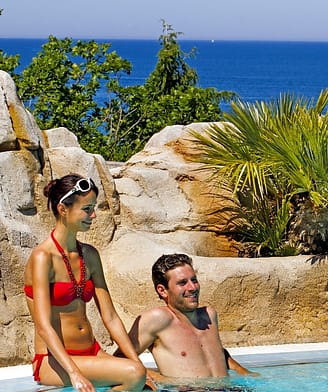 Regularly rated the best campsite in France, by specialist publications and holidaymakers, La Sirène is a member of the Sirène Holidays Group. A group also controlling two other establishments in Argelès sur Mer. L'Hippocampe and Le Bois de Valmarie also have a wide range of high-end services and facilities in line with the La Sirène campsite. Our three campsites all enjoy a 5-star rating, rewarding the quality and variety of their offerings. By choosing to stay on one of our campsites, you are sure of a 100% successful holiday as a family or with friends!