Holiday rentals in Argelès sur Mer
Perfect
accommodation on the campsite
Holiday rentals in Argelès sur Mer
Perfect
accommodation on the campsite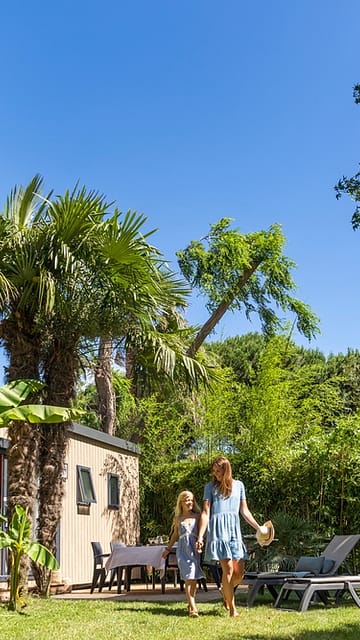 A luxury holiday rental stay in Argelès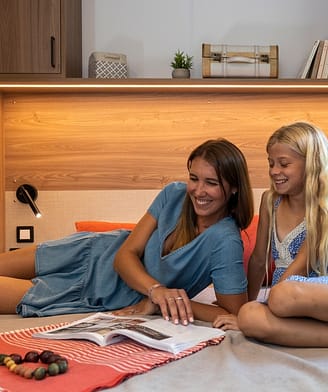 Are you looking for a holiday rental in Argelès sur Mer? The three campsites in the Sirène Holidays Group have a varied range of mobile homes, which will have no problem meeting your needs. The La Sirène, L'Hippocampe et Le Bois de Valmarie campsites have numerous mobile homes, which make the Sirène Holidays Group the holiday rental leader in Argelès sur Mer.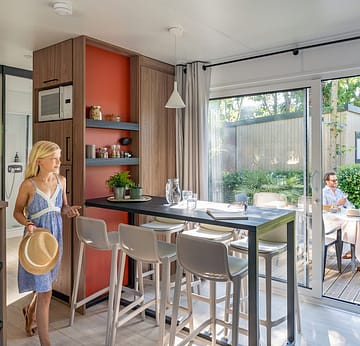 The height of luxury, you will be able to have accommodation best meeting your needs. A holiday rental in Argelès sur Mer whose age will not, in any event, exceed 5 years! Wiser for more than 40 years experience in mobile home rental in Argelès, we create our designs with the manufacturers, taking account of your suggestions and requirements, with the aim of always offering you enhanced comfort and quality. A desire which enables us to ever better satisfy those wishing to stay in a holiday rental in Argelès sur Mer!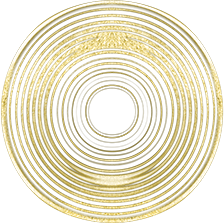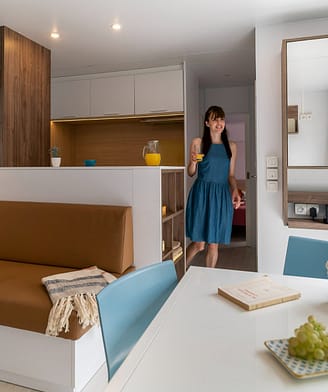 Have we made your mouth water by briefly showing you our concept of holiday rentals? Let's take some examples and picture yourself in one of our holiday rentals, during your holiday in Argelès sur Mer.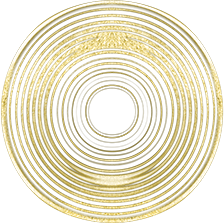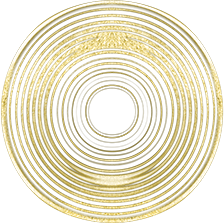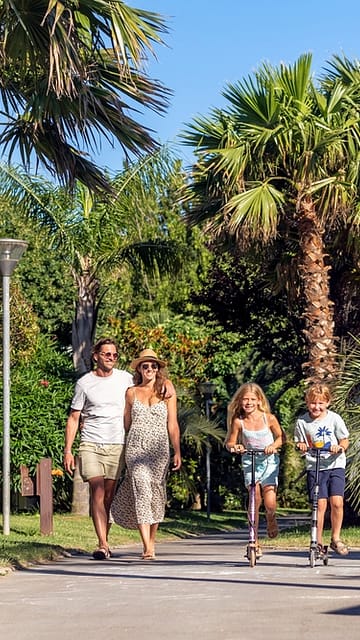 A glimpse of the Sirène 3 Luxe mobile home
For your holiday, are you looking for spacious, luxury and designer accommodation? On La Sirène, we have the Argelès sur Mer holiday rental that you need! Firstly, our mobile homes are no more than 5 years old. We guarantee you a modern holiday rental and high quality facilities.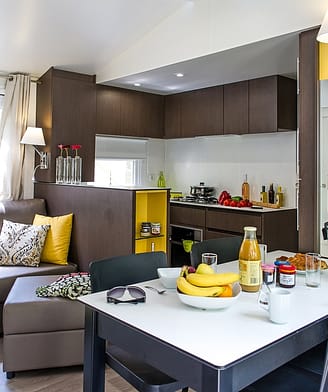 Now, allow us to show you our Sirène 3 Luxe (luxury) mobile home It comprises 3 bedrooms with a total capacity for 6 persons. In this holiday rental, we offer you the chance to light up your holiday with a large picture window patio door. Plenty to make the most of the magnificent sunshine in Argelès sur Mer during your stay.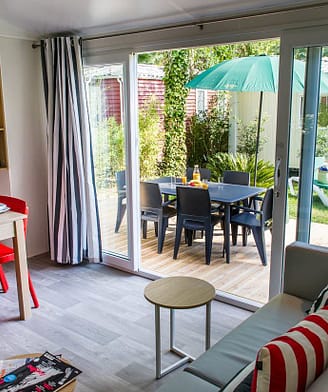 As regards décor, our designers have thought it out so that you feel at home. Clean lines and a touch of colour give this mobile home a very modern appearance. As comfort is in the detail, all our facilities are high-end. You can thus make the most of reversible air conditioning as well as a CD player or an iPhone/MP3 docking station. Details able to seduce the entire family without any doubt!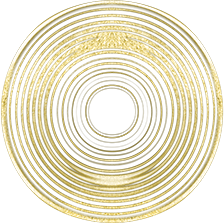 The Cottage 2: more space for optimum comfort
On holiday, space is vital. Even though you love being together as a family, if everyone has their own space it's even better! All the more so when there are young children in the family, where a lack of space can quickly transform into sibling warfare! For your comfort and to create warm harmony between all members of your family, we are keen to provide you with a most spacious mobile home. 40 m² which enables us to accommodate a family of 4 to 6 persons.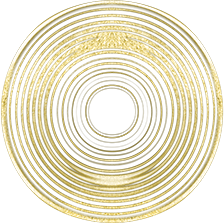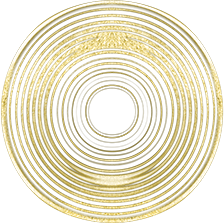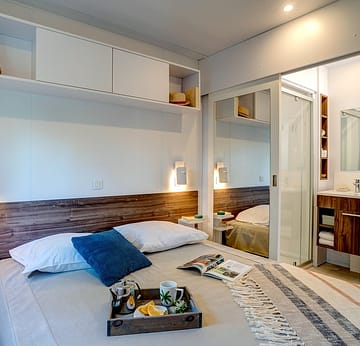 This holiday rental has 2 bedrooms, each having its own bathroom! We had warned you, this accommodation is luxury! As regards décor and layout, again we've designed everything here so you feel at home. Sober and modern colours, light hues and convivial spaces make this cottage a genuine haven of piece, able to accommodate your tribe!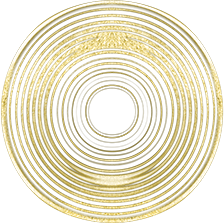 Perfect for an unforgettable holiday. in the Pyrénées Orientales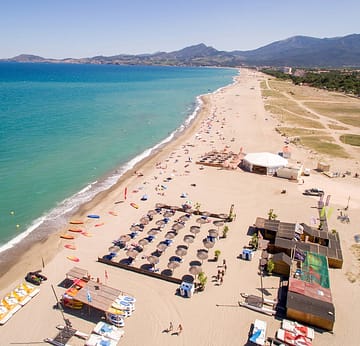 In a nutshell, if you're looking for a holiday rental in Argeles sur Mer, the chances are you''ll find what you're looking for in one of the Sirène Holidays Group establishments! Designed for families, our holiday rentals will provide you with a delightful and most comfortable setting. The location of our accommodation, just a stone's throw from the sea, makes it all the more attractive! It only takes a few minutes' walk to relax on the Argelès beach and swim in the clear, warm waters of the Mediterranean.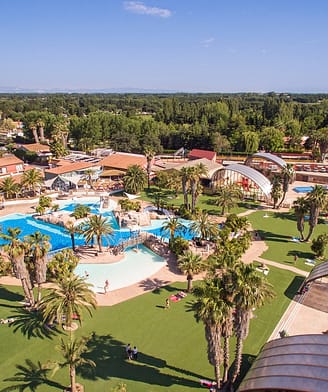 Not for nothing is our Sirène Holidays Group amongst the most enjoyed outdoor establishments in France. A pioneer in more than one way, our group innovates and offers the most explosive services in camping and caravanning. Activities in abundance, luxury holiday rentals and water parks are guaranteed!