Campsite close to Perpignan
A perfect holiday
in the Catalan country
Campsite close to Perpignan
A perfect holiday
in the Catalan country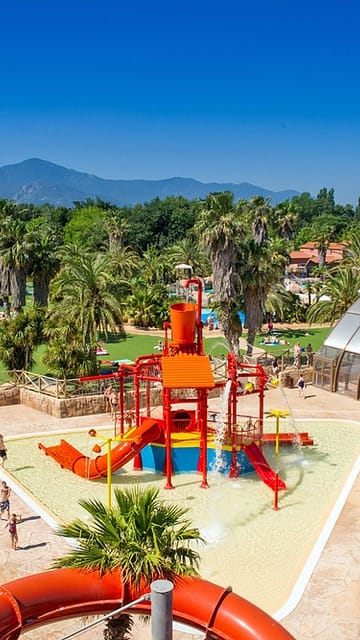 Perfect campsites in the Perpignan region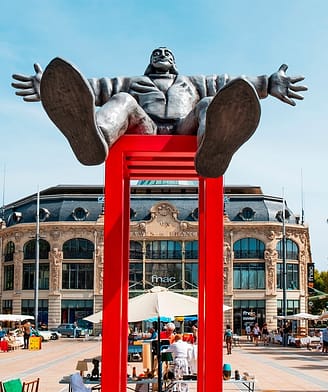 A campsite near Perpignan, La Sirène is an outdoor establishment rated 5 star which seduces you, with the quality of its facilities, and comfort of its holiday rentals. Our establishment, situated south of Perpignan, in Argelès sur Mer, proves ideally situated. We are around 20 kilometres from the capital of the Catalan Pyrenees, a capital you can of course reach by car, but also by train or bus from Argelès.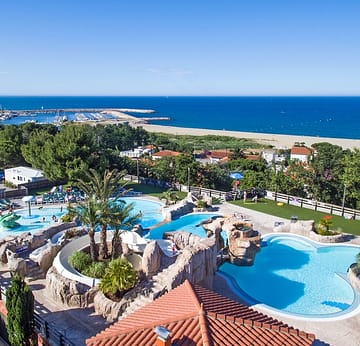 Like La Sirène, L'Hippocampe and the Le Bois de Valmarie are two other campsites close to Perpignan. In the Sirène Holidays Group, they guarantee you comfort and services, as you would expect from an outdoor establishment rated 5 star with superb water parks, comfortable and modern mobile homes, a multitude of leisure and sports activities, etc. In short, if you're looking for a campsite near Perpignan but also Spain, do not delay in booking your stay with us. Our teams will be delighted to welcome you and meet your needs!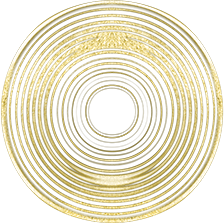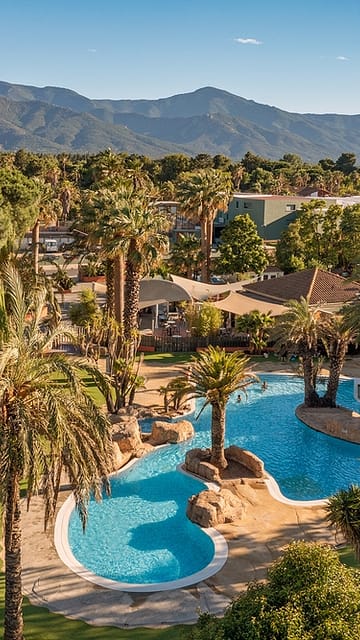 Go off and explore Perpignan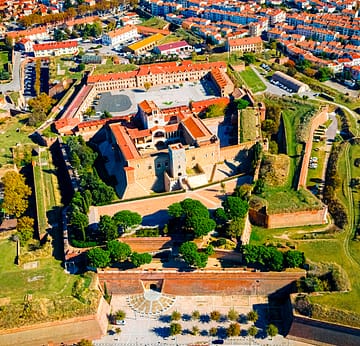 Our campsites located in Argelès sur Mer are just a stone's throw from Perpignan. A highly ideal starting point to go off to explore this superb city in the Pyrénées Orientales! This French southern city with undeniable charm in Catalan colours is only around 30 minutes from Argelès sur Mer. The varied tourist attractions will delight you. Amongst the must-sees, certain buildings, such as the Le Castillet small castle, will not leave lovers of old buildings unmoved.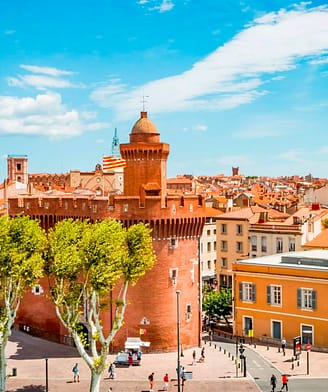 Le Castillet has been a designated Monument Historique (here a protected building for historic and architectural reasons) since 1889. Once a prison, it is nowadays the Musée Catalan des Arts et des Traditions Populaires (museum of arts and popular traditions). A must-see during your visit to Perpignan to satisfy your curiosity, but also to admire the building's architecture, entirely constructed of brick fired in a remarkable colour. The Palais des Rois de Majorque (Palace of the Kings of Majorca), town hall and the Les Clarisses convent (used by the Poor Clare nuns) also enable you to get a glmpse of Perpignan's cultural richness.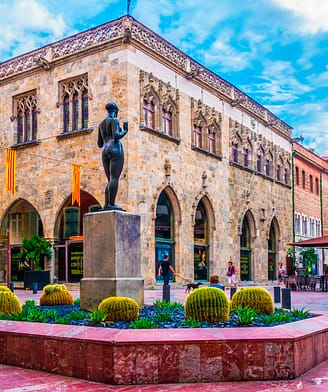 Throughout the entire year, Perpignan life is governed by the rhythm of various cultural events. Perpignan is a festive city, a feature which can be observed all the more during summer evenings. Every Thursday in summer, the city comes to life for example with concerts and street entertainment. Weekly gatherings which enable you to see this city from the festive and merrymaking angle.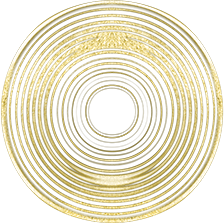 A 5 star holiday in the open air, just a stone's throw from Perpignan and Spain
Our campsites near Perpignan, located in Argelès sur Mer, all rated 5 star are the perfect holiday resorts for a luxury holiday in high-end holiday rentals. Our holidaymakers trust us to guarantee the success of their holiday. A responsibility we take seriously for which we make commitments! Amongst these, we make a point of renewing our range of holiday rentals every 5 years. This enables our holidaymakers to always enjoy state-of-the-art holiday rentals!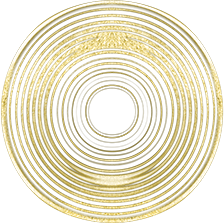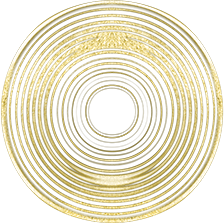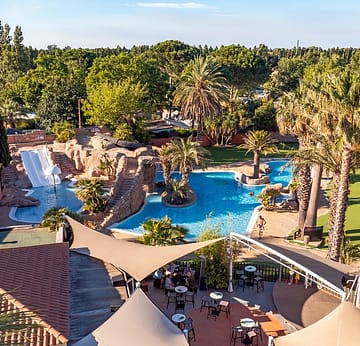 Depending upon your requirements, you can choose the campsite near Perpignan, most suited to your holiday perspective. Whilst La Sirène combines a wide range of services, activities, entertainment and the most impressive water park, L'Hippocampe offers you the most peaceful holiday setting, thanks to a 100% pedestrian campsite. The Le Bois de Valmarie is not left out and guarantees you an idyllic stay, owing to high-end services, but above all a breathtaking view over the Mediterranean from the water park!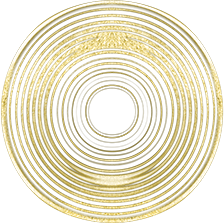 Discover the Perpignan region and the south of Occitanie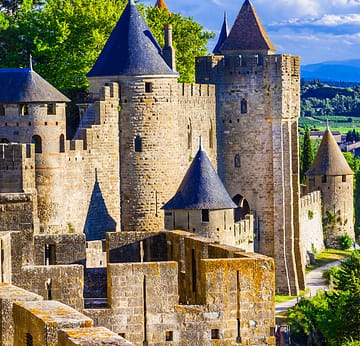 Although Perpignan should be visited when staying at one of the establishments in the Sirène Holidays Group, which are amongst the best campsites in France, this is not the only tourist centre in the region. The south of Occitanie abounds in the finest and most delightful locations. Exceptional tourist sites which bear witness to times past and the incredible forces of nature. Down to you to discover this region with a high tourist value. Carcassonne, the Anse des Paulilles cove, the Galamus gorges or even the castles and villages of Cathar Country (the Pays Cathare) are also the region's must-see tourist attractions.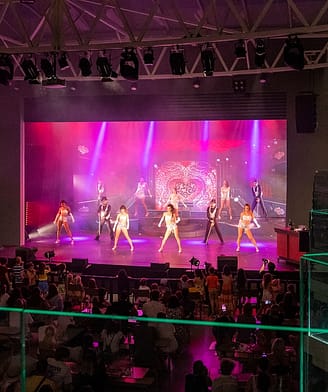 No doubt you will find our outdoor establishments acceptable. We look after our services and facilities so you can have the most delightful holiday. To perfect this, but especially to give your holiday pace, be aware that our campsites offer activities throughout the entire season. Sports tournaments, water activities, children's clubs and evening shows are part of life on our campsites. Plenty for you to spend convivial family times for 100% successful holidays.